Last week, Eric Sloof / NTPRO.NL and Mattias Sundling / Quest repeated their popular presentation from VMworld.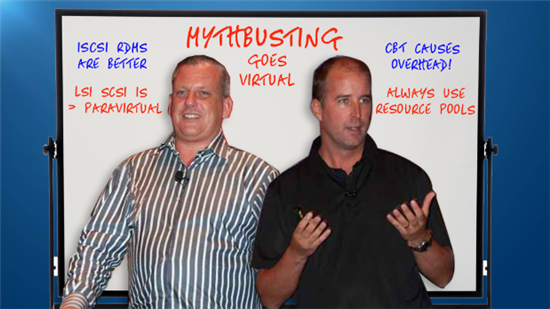 The key takeaways from the presentation are:
vSphere evolves with every release.
Things that used to be true aren't true anymore.
Engage in virtualization communities and social media to get up to speed.
The presentation covers four different myths that we have tested in our lab. This is a 60 minutes educational session followed by 15 minutes Q&A from the attendees.
Double click to open in full screen