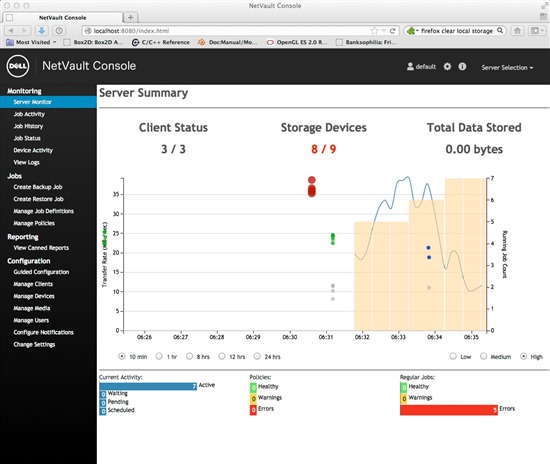 Have you seen some of the new features of NetVault Backup 10? We're proud of the improvements… and we think the new GUI is pretty slick. But we aren't the only ones who like it. ISC8 was able to shrink their backup footprint by a 31:1 ratio using NetVault and the DR4100. That case study is posted here if you'd like to learn more.
With any major release, there will always be a few things that need tightened up. That's why I'm happy to announce that the NetVault Backup 10.0.1 release is officially live. We've made some improvements based on your feedback, and we're pleased to offer a greater level of stability through this release. Download it and let us know what you think!
Here are a few noteworthy changes:
Integration — NetVault 10.0.1 adds support for the DR appliance RDA version 3.1
Stability — With over 70 customer issues resolved, this release offers greater stability
Ease of Use — Web UI workflows have been updated
Reporting— 24 new and updated preconfigured reports available upon install
New to NetVault Backup? Sign up for your free trial today!