There is one small, but very useful feature introduced in QC 5.1 - so called Workflow Alert.
This feature allows sending emails after each workflow run. For example, it can be used to send an email in case a workflow run has completed with errors.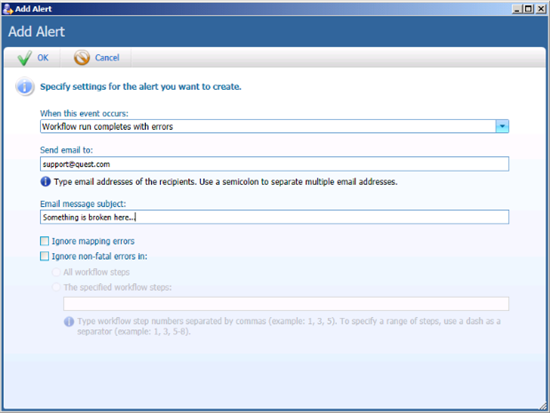 In previous versions of QC you had to write script for this, but now it's pretty simple. You can see this on the screenshot below. Create outgoing mail profile and then add alerts, using Manage alerts link. Each workflow could have multiple alerts and each one alert can be configured as shown on the screenshot above. For example, you can ignore all mapping errors or non-fatal errors for the specific workflow steps.