One of the exciting new features in the upcoming release of Foglight for Storage Management (FSM) 3.0 is enhanced support for Dell Compellent storage arrays and brand new support for Dell EqualLogic and EMC VMAX storage arrays. By expanding our support matrix, you are able to monitor VM-to-spindle storage performance and track storage capacity for more devices in your datacenter. And these new devices are included in the easy-to-use FAQts and Reports that you can generate to get immediate insight into your storage environment.
Click here if you're interested in participating in our FSM 3.0 BETA!!!
While Dell Compellent storage arrays are supported today in FSM 2.5, we are currently only able to access a limited set of metrics. With FSM 3.0, we have full access to data regarding performance metrics and storage capacity The screen shot below shows, for example, the total advertised LUN size and lists the most overcommitted pools for a Dell Compellent array.
And the screen shot below lists just some of the performance metrics you can instantly gather at the controller and port level of your Dell Compellent storage array.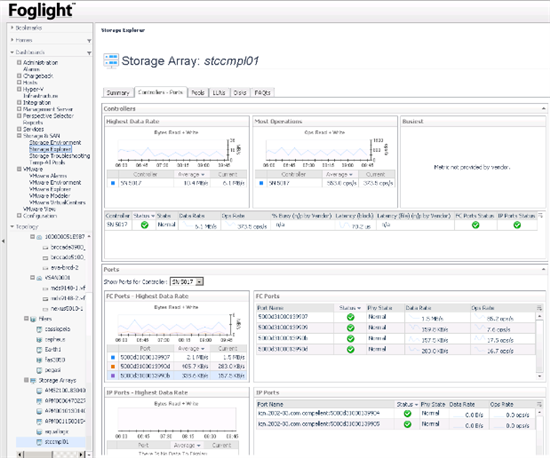 With FSM 3.0, we've added brand new support for Dell EqualLogic storage arrays. You now have access to an extensive list of performance metrics and storage capacity data for your Dell EqualLogic storage devices, as you can see in the following two screen shots.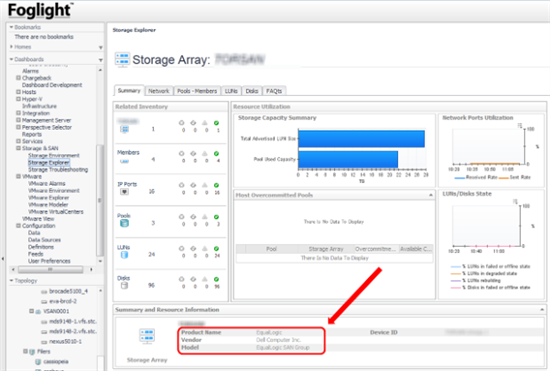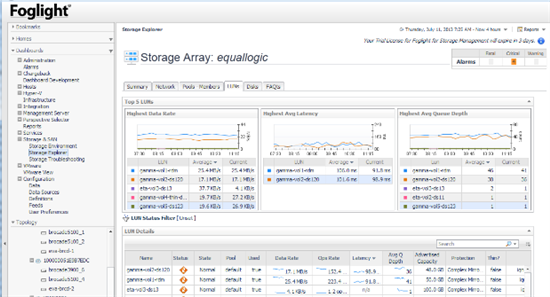 Finally, in addition to the EMC Clariion / VNX support that we have in FSM today, we're adding support for EMC VMAX storage arrays in our FSM 3.0 release. The following two screen shots show some of the metrics that you can access from your VMAX storage array.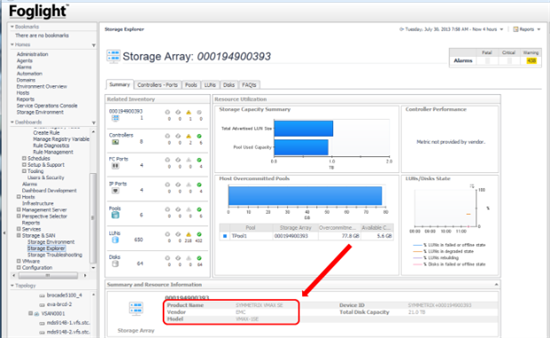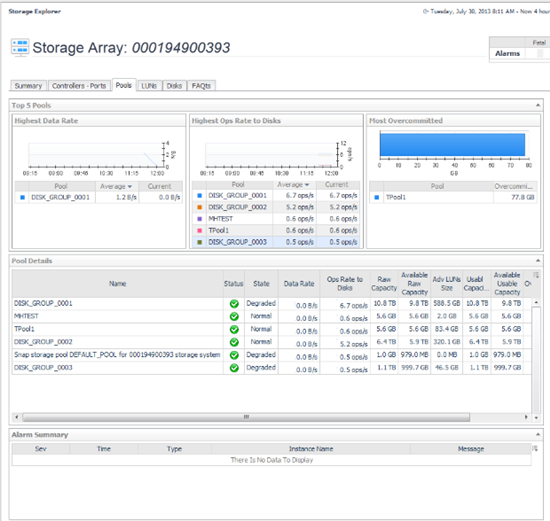 In addition to expanding our matrix of supported storage arrays, we have several new features in FSM 3.0 that I'll cover in my next blog.
We are also soliciting your input regarding which new arrays (i.e. HDS HUS 100 Series, EMC Isilon, etc) that you'd like to see supported in future FSM releases. Your feedback is appreciated!
For more information about FSM, please visit our product page located at https://www.quest.com/products/foglight-for-storage-management/