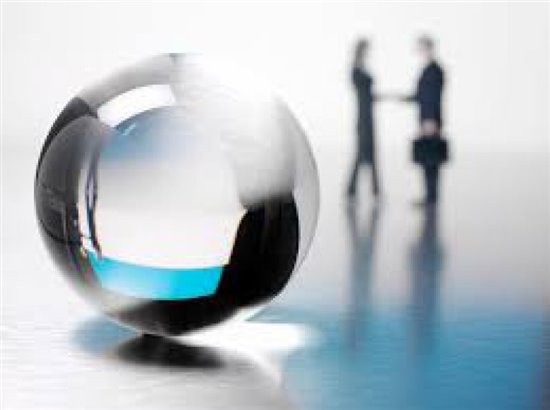 When we think back over the past thirty years in the IT industry and recount all the changes and developments that have taken place, few individuals would have predicted the current state and prevalence of computing in our daily lives. For example, did you ever think you'd be spending hours of time backing up data or worrying about recovery? Although tape backup might have been the fastest and cheapest way to store information for recovery in the past, recent advances in storage and deduplication have made such reliance on mechanical methods a thing of the past. The pace of change in both our reliance on information to run our businesses and the expectation that data created in the past be readily recoverable have made analysis and planning a task which needs serious attention.
Being able to predict the future usually remains the province of speculators, fortune tellers and astrologists.Business impact analysis doesn't have to be based on guesswork or intuition because one thing is certain – most businesses today could (and many have) experienced data losses which impact customer support, revenues and their overall reputation. Knowing the potential impact that would result from losing specific systems and data within your organization doesn't have to be a matter of guess-work or speculation – it can be derived from facts obtained from members of your business.
When you consider the capital and operational expenses involved in backing up data, the percentage of time and effort needed to gather information for a business impact analysis is only a small component. For example before beginning it's recommended that the following be involved:
Executives – to sponsor the effort and get other groups to buy into the planning
Legal – to outline the financial and/or regulatory impact of non-compliance in the event of data loss
IT Management – to designate IT team members who can help supply analysis data and outline what contingency plans are to be used when systems aren't available
Application Administrators and Storage Administrators - to supply information regarding individual data sets, applications, servers and the current process for backing them up
Internal departments and workgroups – to estimate the impact from a financial as well as customer service perspective if data/systems were to be unavailable.
For most companies this information may not have been examined at this level of detail. If an analysis has been done, it may not have been updated for quite some time.Such planning can be as comprehensive as needed but it should provide a blueprint for business continuity in the event of a disaster. At the very least, planning and analysis can point out which specific processes and applications need the most attention. Think of it like a form of medical triage or estate planning for your data center.
If you're not sure where to start the good news is you're not alone. Quest has compiled a tool kit that can help you put together your own business impact analysis (as detailed as needed) that will narrow the scope of business continuity planning from the wide angle lens of "everything" down to the specific aperture settings that focus your data protection lens on the most important systems you need to pay attention to.