I'm just back from the SharePoint Conference Australia. While I was was down there, I heard form a number of cusomters and partners with concerns about managing local disk space. There were a lot of stories about runaway database size - a problem for performance management and for capacity management - especially if you retain multiple backups on local disks.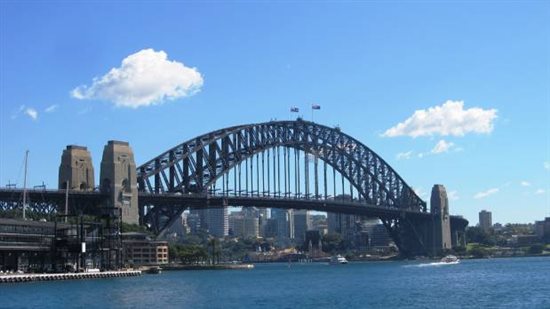 In many organizations today, administrators and help desk personnel are swamped with calls from end users about SharePoint's slow performance and complaints from SQL DBAs that SharePoint is taking up too much expensive server space and processing power. Today is the last post in my series on the Top 5 Performance Killers in SharePoint Storage.
SharePoint Storage Performance Killer #5:
Not Leveraging Microsoft's Data Externalization Technology
As noted earlier, Microsoft provides two options for externalizing SharePoint BLOBs to secondary storage repositories:
External BLOB storage (EBS) is a SharePoint API introduced in SharePoint 2007 SP1 and continued in SharePoint 2010.
Remote BLOB storage (RBS) is a SQL Server API introduced in Microsoft SQL Server 2008 R2 that enables SharePoint 2010 to store BLOBs in locations out of the content databases.
Organizations that don't take advantage of EBS or RBS are missing out on significant storage and related performance benefits. RBS and EBS are Microsoft's recommended externalization options; in fact, using other means to externalize data is unsupported by Microsoft, and can add unnecessary complexity that will only add to an administrator's concerns about data availability and reliability.EBS and RBS have different pros and cons, but the most important difference is that Microsoft is committed to supporting RBS in the future, while it is de-emphasizing and possibly ending support for EBS (although EBS is expected to still be around for a few more versions of SharePoint). Therefore, forward-thinking companies will be looking at RBS for their externalization solution; starting with RBS from the beginning will obviate the need for time-consuming, difficult and productivity interrupting conversions from EBS to RBS in the future.
Although Microsoft provides RBS interfaces for SharePoint, they don't provide any rules, management, or interfaces. All the work must be done via T-SQL command processing. And any RBS-based store requires ongoing cleanup, maintenance, and policies to control which files are kept in the database and which are moved to remote storage.
The Solution
Quest Storage Maximizer for SharePoint works with both of Microsoft's supported APIs, RBS and EBS, and gives administrators an intuitive interface through Central Administration to set the scope, rules and location for data externalization. When data is externalized, the product leaves a GUID in the content database that references the location of the external content; end users see the same link and can still open the item as if it were stored in the SQL content database.
Missed the rest of this series? Here they are :
Beware the BLOB taking over your SQL – the first post of the Top 5 Performance Killers in #SharePoint Storage!
Videos, Images and PPTs: How the Avalanche of Large Media is one of the Top 5 Performance Killers in #SharePoint Storage!
Why Too Many Old, Unused Files Hogging SQL Storage is One of the Top 5 Performance Killers in #SharePoint Storage!
Why the Lack of #SharePoint Scalability is One of the Top 5 Performance Killers in #qSharePoint Storage!