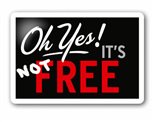 It's always concerning when free technology you rely on is decommissioned or deprecated, leaving you to ask: Now what?
A recent example
If you're a DBA managing Oracle databases, you're likely familiar with Oracle Streams, the company's free technology for moving data. Well, Oracle announced that it has deprecated Oracle Streams in Oracle Database 12c. Deprecation indicates that a feature will no longer be enhanced.
But, wait. There's more.
In company documentation, Oracle also notes that Streams may be desupported and unavailable in a later Oracle Database release. Features like Oracle Advanced Replication and Oracle Change Data Capture will be replaced by Oracle GoldenGate. And as you probably know, GoldenGate is far from free. With Oracle Streams at the end of its product lifecycle, it's time to seek an alternative solution.
So what are my options?
Well, you've got GoldenGate, the Streams alternative Oracle wants you to choose. But there's also a third-party data replication solution that includes even more functionality and it costs a fraction of the price. It's called SharePlex, and it delivers such an impressive competitive advantage that many users don't want anyone else in their industries to know about it. We get that. But we also don't want you to miss out.
Okay, tell me more.
This third-party solution expands replication functionality while maximizing the performance and availability of Oracle databases. DBAs like that SharePlex provides one or more near real-time copies of production data with near zero impact on the primary database. This functionality marks the benefit SharePlex provides beyond what Oracle Streams can deliver.
What are three of the biggest benefits?
Independence: By operating outside the production environment unlike Streams, which is embedded collection and transmission of data from the source database to a target has minimal impact on the performance or availability of the database or applications. Not only can DBAs minimize risk due to a failure during data sharing, the process itself won't impact resources for production transactions.
Reliability: Oracle Streams processes data sharing from within the database and that function – as a result – is subject to flow within the production environment. An error or inaccessibility within the database will pause the transfer, resulting in latency. SharePlex automatically manages and recovers from interruptions caused by network or system outages.
Flexibility: As a best-of-breed, third-party solution built to support management of Oracle databases, as well as various other databases, SharePlex has no dependency on an operating system, database version or database edition. Because of this, it eases challenges when sharing data among heterogeneous systems. In addition, DBAs can independently upgrade both the source and target databases through this data-replication and data-sharing process. As such, SharePlex eases challenges associated with migrations and upgrades.
With SharePlex, you get a whole host of features to optimize data sharing, such as various replication use case configurations, conflict resolution processes, change data capture and a scalable architecture. So if you're looking for a Streams alternative that's easy on your budget, and easy to use, this third-party solution may be exactly what you need.
Learn more
Interested in making the transition from Oracle Streams to SharePlex? Download the tech brief, "Meeting Your Data-Sharing Needs Now that Oracle Streams is Deprecated," for a step-by-step migration method.