More and more educational institutions are turning to digital curricula to deliver a quality learning experience for their students. However, this strategy comes with a host of systems management challenges.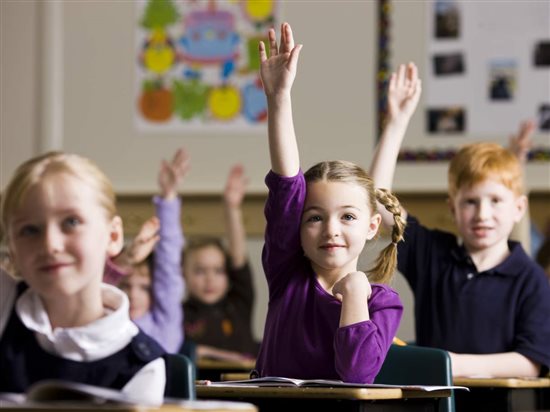 First there's the infrastructure, which is complex in multiple ways. Often, IT must manage several computer labs that are physically dispersed across multiple campus and satellite locations —labs that are often home to thousands of Windows, Apple Mac and Linux desktops, laptops and tablets, along with a fast-growing inventory of Chromebooks and other devices, all running a large number of different applications. Bring your own device (BYOD) initiatives add user-owned devices to the mix. How can IT keep track of all the hardware and software, ensure (and prove) licensing and regulatory compliance, and keep machines up to date and secure?
Of course, the client hardware and applications are just the tip of the IT infrastructure iceberg. IT also needs to manage firewalls, connect to file servers, add and remove printers, and so on. Moreover, they need to be able to troubleshoot issues quickly to minimize disruptions to student learning, and keep everyone in the loop about the status of issues that affect them.
Then there is security. Educational institutions need to be able to block access to objectionable and dangerous websites and prevent malware from wreaking havoc on systems. They also need to control the use of USB, storage and communication devices to prevent both the unauthorized removal of sensitive data from the network and the introduction of viruses and unapproved software onto the network. And they need to "watch the watchers," by restricting administrative privileges and monitoring privileged access to critical systems.
Finally, there are the costs. For example, providing systems to support digital curricula means more energy use. Educational institutions want to save energy and money by automatically turning computers off, either on schedule or after a period of inactivity. And to keep their IT staff lean, they need to automate and streamline as many of these systems management tasks as possible.
Thousands of educational institutions around the globe have already discovered a great way to address all of these challenges: Dell KACE. The Quest KACE appliances centralize and automate the entire range of systems management tasks for hardware and software assets from deployment to retirement, while Dell Desktop Authority provides centralized, granular control over all Windows desktops and applications. For example, one of the largest school districts in the United States, Seminole County Public Schools, is efficiently managing its 30,000 desktops and laptops with Dell KACE — and saving $100,000 over three years. At the other end of the spectrum, GEMS Education relies on Dell KACE to ensure that its 2,500 desktops, laptops and tablets are always ready for teachers and students — deploying new machines three times faster and satisfying teachers' requests for new curricula in minutes.
To learn more about how Dell KACE solutions have helped educational institutions like yours support better educational outcomes by streamlining endpoint management, improving up time and lowering IT overhead costs, take a look at our new white paper, "Solving Systems Management Challenges for Education." It explains six specific ways Dell KACE solutions are helping thousands of educational institutions increase efficiency and reduce costs.