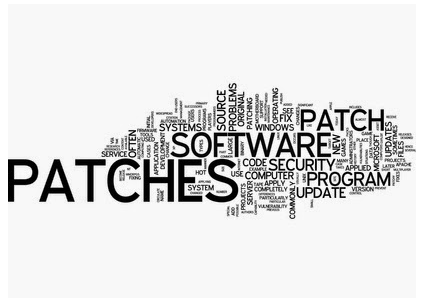 In our previous blog we talked about simplifying the patch management process and how automating patch management can greatly ease the burden of managing your IT environment. We touched upon three key elements of effective patch management:
Gaining visibility into your network
Scanning your network
Implementing a centralized solution
Here we will talk about the impact an effective patch management strategy has on both IT admins and users, and some of the elements that contribute toward that experience.
Significantly Improved Productivity and Job Satisfaction for IT Admins
A centralized patch management solution allows you to coordinate patch updates across large user populations in a more timely and efficient manner, while providing detailed visibility into each of the patching phases. This eliminates the headaches associated with using multiple solutions, making for a much better user experience and allowing you to focus on more strategic projects. Here are ways you can streamline the patch management process and gain greater control over each step in the process:
1. Get the "undo" button
The ability to roll back or "undo" patches is an important feature that gives you peace of mind. It's especially valuable in those instances when a patch gets rolled out unintentionally, errors are found after deployment, or the vendor issues a recall. Rollbacks simply make your life a lot easier. With this capability you no longer have to spend excessive amounts of time on rigorous testing that can lead to delays, or even a failure to close security gaps in a timely way.
2. Use a phased approach
Leveraging a phased release approach to patch management helps you avoid bottlenecks and delays. This is especially important in organizations with large, complex and distributed user populations. Using a phased approach, you can schedule deployments based on criteria best suited to your organization, such as department or geographical location. A phased approach allows you to push out critical patches immediately to systems that need them the most, while rolling out less critical patches subsequently. Such a systematic approach is more easily communicated to end users, setting realistic expectations while minimizing disruptions.
3. Deploy to remote sites without clogging up the network
It is critical to deploy patches to remote sites without consuming excessive network bandwidth. A robust solution will give you the ability to deploy an image once from the central site to the remote site, and then have the image deployed to all the systems in the remote location using the local network. This minimizes the impact on network bandwidth, and is much more efficient than deploying images from the central site to all of the remote systems.
4. Set up reports and alerts to notify you of issues
Detailed reports and alerts quickly identify issues so you can focus on the systems that need your attention right away. Reports identifying non-compliant computers, alerts notifying admins of failures, and other such tools make life a lot easier. They allow you to take action quickly and identify issues needing your immediate attention.
Using an automated, centralized patching solution that gives you these capabilities allows you to save a significant amount of time and hassle, gain increased visibility into your environment, eliminate errors and exercise a lot more control over your systems. By doing your job more effectively and efficiently, you'll have time to move on to value-added tasks that result in improved productivity and greater job satisfaction.
Engaged, Productive and Happy End Users
Now let's see what impact a centralized patch management solution has on end users. It is only natural for employees to get upset when their PC suddenly reboots in the middle of the work day, losing unsaved work. Here are some ways a centralized patch management solution can improve the patch management experience for end users:
Having the ability to automate updates and control when and how patches get rolled out makes it a lot less intrusive on your users, which in turn allows them to be more productive; they don't have to stop working on their machines for patches to get rolled out.
You can design a good patching experience for end users by giving them some control over the process, such as setting patch installation deadlines while offering them the flexibility to do so within a window of time. This is especially applicable to remote users who spend a limited amount of time on the network, as it enables them to select the best time to install patches requiring reboots.
Effective patch management leads to performance improvements for users' systems and applications while eliminating problems caused by malware, including downtime, network congestion, and the inability to access critical systems. Fewer disruptions and improved performance makes for happier and more productive users.
Effective communication also leads to a better user experience. Proactively informing employees ahead of time that patches are available reduces negative impact, user downtime and frustration. A good patch management process automates the communication process, greatly improving the user experience and making your job a lot easier.
To learn more, read our white paper, "Nine Simple (but Critical) Tips for Effective Patch Management," to gain more insights into developing an effective patch management strategy that meets your business needs. Stay tuned for blog #3.