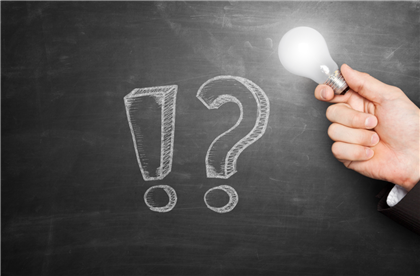 IT environments are getting increasingly complex and IT teams are tasked with ever-expanding workloads. The key to effectively managing your IT environment is to keep it simple – especially as it relates to the crucial task of patch management. An automated systems management solution can help you eliminate tedious, time-consuming, manual patch management tasks and free up time and resources for more strategic endeavors. In this blog post, we will touch upon a few key practices that can greatly ease the burden of patch management.
First, it's important to note that your systems management solution should significantly enhance your security posture. A defense-in-depth approach is absolutely essential for any security strategy to be effective. Typically this includes a robust patch management strategy, along with a combination of other solutions such as antivirus, firewalls, intrusion detection systems, web application firewalls, etc. In this series of three blogs we will discuss key features of an effective patch management system.
Gain visibility into your network
In order to manage and control your IT environment, you need visibility into your network to identify exactly what's in it – including every computer and every device whether managed, unmanaged or rogue. It takes just one hacker to gain access to a single system to bring your entire network down – so you can't afford to have any blind spots. It is an extremely tedious, time-consuming, and error-prone process to manually inventory your assets.
The simple way to get an accurate inventory of your entire network is by automating device discovery and inventory assessment. You will also need to manage your increasing number of non-computer devices, such as networking devices, printers, routers, switches, projectors, etc., using the same solution. This removes the complexity and time associated with integrating information from multiple solutions, thus requiring less manual intervention and resulting in less room for human error.
Gain the ability to scan your network
While having visibility into the network is critical, it's only the start. You need to conduct an automated scan of your network to find and identify all active systems. You must then scan each system to identify the hardware type and software applications. Once they're identified, you need to conduct a patch assessment to determine which applications are up to date and which ones need patches. With the right tool, you can use a single automated process to quickly determine the current state of your network. You'll know what you have, and how much patch management work is required. To implement an effective patch management process, you will need to conduct periodic scans and patch assessments for health checks to identify those areas that need your attention.
An effective solution will give you the ability to identify issues by level of severity, allowing you to use a phased approach to resolving issues by targeting the most critical issues first. Using a phased approach to deploying patches makes the entire process a lot more manageable and efficient, improving your overall security posture. We will talk more about this topic in our next blog in this series.
Implement a centralized solution
Implementing a single, centralized solution for all patches, rather than deploying several different point solutions for patching diverse systems, will simplify the patching process. Many IT organizations maintain separate patching solutions for Microsoft, PC based hardware, Mac computers, client systems, servers and for third-party software, such as Adobe and Java.
By centralizing and consolidating the management of mixed operating systems and applications with a single patching solution, you're able to identify blind spots that point solutions won't catch – and identifying these vulnerabilities is critical from a unified security standpoint. A single solution also significantly reduces the complexity of your IT infrastructure by eliminating maintenance of multiple patching solutions.
To learn more about how to streamline patch management, read the white paper, "Nine Simple (but Critical) Tips for Effective Patch Management."