We just announced our latest release of Migration Suite for SharePoint version 4.6. The release offers some cool new functionality including Google to SharePoint migration capabilities. You can learn more about the entire release by checking out the What's New document and the Release Notes attached to this blog post.
But for this blog post, we're going to focus on the new pre-migration analysis features.
That's right! This release of Migration Suite for SharePoint enables you to scan SharePoint and Windows files prior to migration to identify potential issues such as:
missing or custom site templates, site features and web parts
number of attached workflows and InfoPath forms
checked out files in source lists
large lists and libraries
files that are too large or one of the file types blocked on the target SharePoint site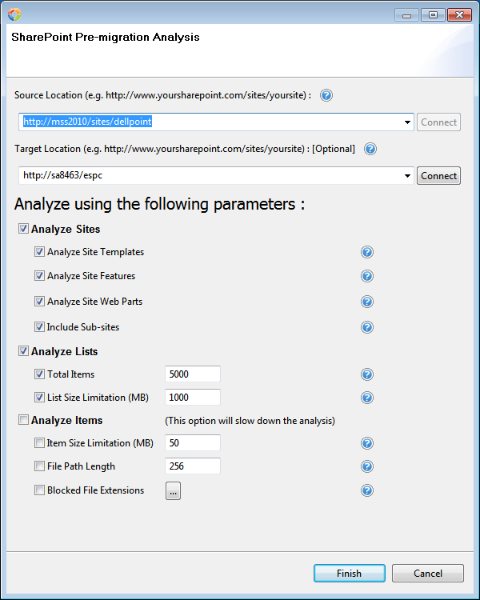 The assessment report is created as a multi-page Excel spreadsheet listing all objects using color-coding so that you can immediately spot what needs to be fixed or may not migrate properly.
Here is a short video showcasing the new pre-migration analysis capabilities.
Download Migration Suite for SharePoint 4.6 today!