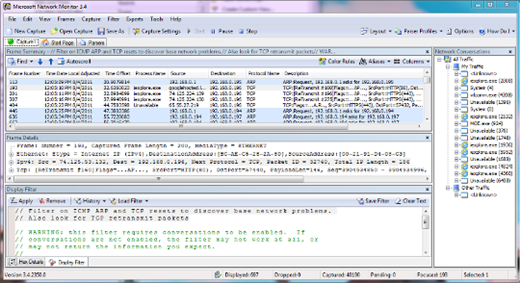 The IT industry is transitioning towards virtualization and cloud computing. Businesses are also seeing unprecedented growth in rich media traffic on their networks triggered by new Internet enabled devices such as tablets and smart phones. These industry changes are putting significant pressure on IT managers to update their networks. These updates are not minor tweaks to the network. Tomorrow's network needs new network equipment that enables a flatter network architecture, rewiring to support the convergence of computer and storage networks, and the implementation of new interfaces between public and private clouds.
Network planners and administrators have the challenge in managing these changes to their enterprise network. In recent months, we have all seen how minor changes to equipment configurations can be devastating to a business; causing performance degradation, security vulnerabilities and major network outages. Network planners and administrators must be meticulous in their planning, testing and implementation of changes to their networks. The methodology and tools they use to implement these changes can have a significant impact on the stability and reliability of their network.
This article focuses on the six mistakes that network planners and administrators need to avoid. It explains why these mistakes occur, the risks associated with these mistakes and what you can do about them.
This article is a must read for anyone responsible for implementing network changes.
You can also view my video, Use Microsoft Event Viewer to Review Network Messages, to see how you can use a native tool to monitor the effects changes have on your network.