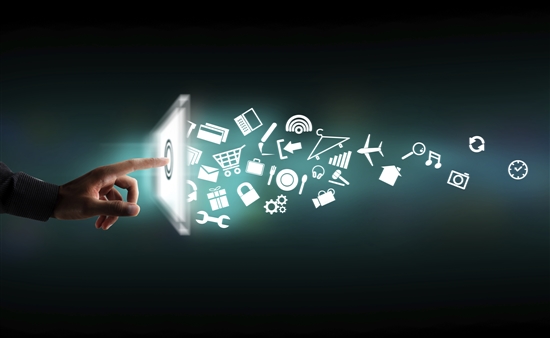 Over the past three months, we've been developing a playbook for winning in the database management tools market guided by Playing to Win: How Strategy Really Works. This best-selling book is co-authored by A.G. Lafley, executive chairman of the board at Procter & Gamble, and Roger Martin, dean of the Rotman School of Management at the University of Toronto.
A must-read for CEOs as well as anyone running a business unit, brand or function, this seminal manual helps you define, differentiate and defend your competitive edge. In short, it comes down to deciding on a strategic approach and making the right choices to support it.
In my world, it's crucial to stay abreast of major industry changes, including the impact of cloud on database operations. Adding to the complexity is the increasing adoption of non-traditional databases such as NoSQL, open-source, and cloud/hosted databases that are now augmenting the large footprint of relational databases out there. Equally important is assessing the impact of DevOps on database management teams, particularly database developers and database administrators (DBAs). They are a critical part of accelerating—or more likely today, slowing—the final application delivery stage known as the "DevOps last mile."
Getting, and keeping, the attention of both groups has enabled Dell Systems and Information Management (SIM) to sustain a leadership position since first launching the Toad database development and administration suite more than a decade ago. We continue to listen carefully and make strategic choices on how best to help our core database manager and developer stakeholders. For example, the Idea Ponds on ToadWorld.com are an active source of rich customer input.
One of the biggest drivers for our business today is performance monitoring. Having a cloud-based database performance monitoring (DPM) solution that is capable of monitoring a hybrid database environment is a major asset in Dell SIM's winning strategy. With both Foglight performance monitoring and Spotlight SQL Server Enterprise, we deliver a complete solution built from the ground up to support on-premises, cloud and mobile environments. Ensuring a single solution for hybrid database environments is how we'll win more customers, as most of today's solutions are hamstrung—designed for one environment or the other (e.g., on-premises or cloud).
Another example is heterogeneous database replication. In a never-ending quest to reduce costs, many of our customers are looking to migrate data from relational databases to open-source databases. With SharePlex replication, many of these steps can be automated, lowering the cost even more. In fact, because meeting TCO objectives is so pervasive, we've expanded this industrial-strength replication tool to work with more data sources and targets, including Postgres, Microsoft SQL Server, HANA, and Teradata.
Next up, DevOps is clearly having an impact on the database team. Shifting from a waterfall process to a more iterative, agile process is not easy. Database tools need to evolve in order to play in this more collaborative environment and playing nicely with the other third-party tools in the DevOps tool chain is important. Our next generation of database tooling will not only be more collaborative out-of-the box, but we will make it possible for the database team to "fit in" with the Continuous Integration (CI) and Continuous Deployment (CD) processes that are part of this movement.
There's a lot at stake when it comes to plotting a winning database management strategy. We follow the constant shifts and turns in the database market to determine how best to support our customers' heterogeneous database environments and collaborative development teams. And, despite the blurring of boundaries between traditional database development and production, we know that customers need help supporting end-to-end database development cycles now, more than ever. The key is partnering with like-minded organizations that can envision the bigger picture and know the difference between playing the game and actually winning.
What's your game plan for database management? Connect with me on Twitter at @duvylove to share your thoughts.