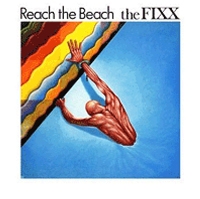 I have noticed that StatSofters really like the independent Rexer Data Miner Survey, not only because STATISTICA scores well every time (in fact, our ratings have gone up year after year as survey participation has increased), but also because the survey has distinguished itself as a comprehensive look at hands-on issues important to data miners: techniques, tools, behaviors, views, preferences, challenges, etc.

When we encourage users to participate in this and other analytics surveys, we do so with the belief that unfiltered clarity and honesty are necessary for results to be of any practical value to Rexer, to StatSoft, or even to our competitors. But StatSoft neither desires nor requires an echo chamber to invent good press.

By this I mean that we don't need to bring virtual busloads of STATISTICA users to the polls to ensure that results show what we already know to be true. Instead, we prefer to see a very broad spectrum of users rank their experiences for as many data mining applications as possible. We are quite confident in the superiority of our analytics software products and consultation services, so we want ALL data miners to participate, not just our own customers. We merely strive to inform you when and where survey opportunities are available with only one instruction: "say what you mean and mean what you say."

LOL...That last sentence reminds me of lyrics from a 1983 New Wave hit by The Fixx:
"Why don't they dooooo what they say?
Saaaaay what they mean?
One thing leads to another."
Wow, those 30-year-old lyrics actually could apply to challenges of today's data mining and predictive analysis!

So, anyway, no matter what software you happen to use, take 15 minutes for the Rexer survey and share this opportunity with ALL your data mining colleagues and acquaintances. I am told the survey will probably remain open through March 2013.