AttachThis 2.0 is now in Beta
This is a very exciting time for Quest's SharePoint group in general, and our recent success and growth spurt has allowed us to regroup a bit and look at some of the projects that we put on hold for one reason or another in the past.
One of those projects was DropThis, an Outlook addin that automated sending attachments in outlook to SharePoint instead of being lost in the mail so to speak and missing out on all the great colloboration features of SharePoint. Which one of us hasn't had the problem of getting multiple versions of the same document back via email and struggling with trying to reconcile all the versions once we get them back. That's what SharePoint is for! But it's still all too easy just to attach and fire it off within Outlook. DropThis solved that problem.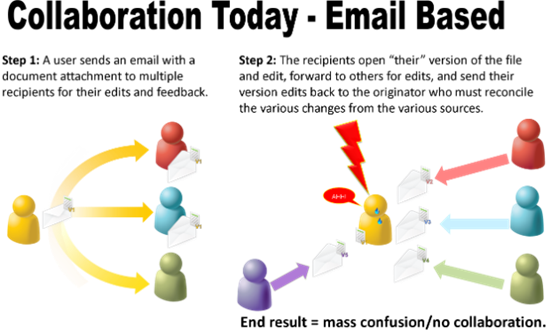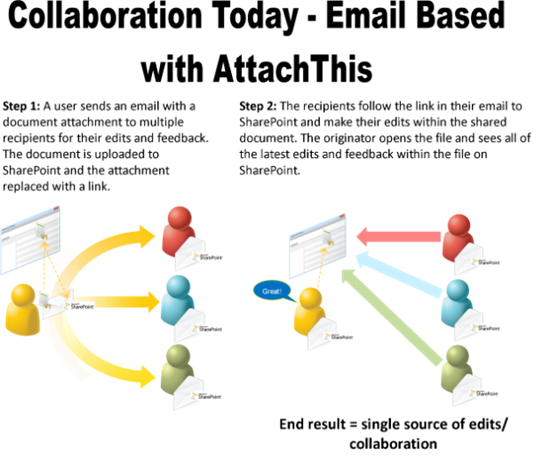 When DropThis first came out in 2009 it was well-recieved and was popular, but we just couldn't nurture it at the time. Now two years later we not only have the time but the market has clearly grown more comfortable with alternate email attachment handling addins so time to dust it off, beef it up and get it back out there.
It also needed a new name. Too many folks got it confused with other tools with similar names in the market and it really focuses on attachments in Outlook and it will stay doing that for quite some time.
So introducing AttachThis 2.0, formally DropThis, which if you are using Outlook AND SharePoint may just be about the most important peice of software you use this year.
AttachThis is simple easy to install and use. Just install and go so...
Download the Quest AttachThis Beta here!
The basic user guide to get you started is here.
More good news, AttachThis v2.0 also introduces the concept of administrative control which really makes this tool stand out. This beta only has the granular service and not the full administrative UI which will come later. When you have the granular service installed on the SharePoint Server of your choice, and end users select "Give access only to recipients" AND the service is installed it will set granular permissions for that object.
How can you help?
First naturally download the Beta and give it a good. We would like to see if you can deploy both the client and the service in a non-production environment and give it a real test. And what we really love to get it feedback, the good, the bad, the ugly. We still have time to make changes before we release and we want to smooth as many of the little annoying things that may pop up before we do. To facilitate that you will notice on the UI a Give Beta Feedback link, which will take you to our SharePointForAll site and allows us to track and get back to you as we work through any feedback!