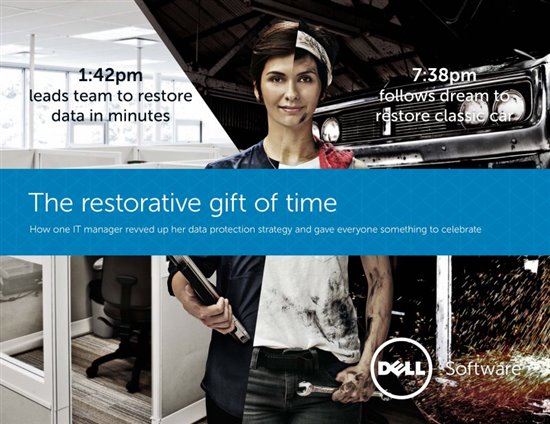 How much of your prime asset time do you devote to thinking about losing data? Way too much if the last thought on your mind, come Friday night, is a tape backup.
For many companies, it's a daily occurrence to waste precious IT staff hours on babysitting backups or rerunning backups that fail. Losing any data contributes to a decline in productivity and distrust of IT. But it's the unacceptable risks that weigh the most on morale: a potential loss of client information, data that is unique and proprietary or electronic records required for legal compliance.
When a backup system is complicated to operate, making it difficult to restore data, stress rises exponentially and begins to take its toll. These are the hidden but significant costs to worrying about backup tapes, complicated GUIs and deciphering backup error reports. On days of such extreme pressure, an employee is far less likely to come up with a new idea or solve a problem.
Blame games? No, thank you!
Having the right data protection strategy at your back is not just about securing and protecting digital assets. It also helps you meet the challenge of making these assets permanently available to the right people and processes, at the right time — no matter what. So there's never any need to blame anyone.
If you have data protection that can restore files deleted by mistake near instantly, and resume operations in 15 minutes or less after an entire server fails — that's going to help you strike a work-life balance. Making most data backups an almost set-it-and-forget-it activity reclaims time for other priorities. That means more IT staff hours devoted to improving the IT infrastructure or planning new technology projects. And it means leaving the office on time.
Not working when you're not at work
Have a look at our latest Real IT story about a dedicated IT admin who loses patience with waiting, and waiting, for backups to finish. In the evening, her dream of restoring a classic car for her father is on hold as she sits down to fix a crashed database remotely from her home office. How can she plug back into the life-side of the work/life balance? She's got a dream, she's gotta protect it.
Read what she does, let us know what you think — and share your own work/life balance tips and stories in the Quest Data Protection Community.