Are you a dog person or a cat person? Have you ever been asked or asked that question? Usually animal lovers want to know what category you're in – dog or cat? But since I've shared my home (over the years, not at the same time) with dogs, cats, a turtle, fish, and a king snake, I find myself straddling categories and basically proclaiming that, hey – I'm just an animal person all the way around!
Which is why I love the Best Friends Animal Society.
If you've not heard of Best Friends and you love animals, you're in for a treat! We're talking WAY beyond dogs and cats. In fact, on any given day, about 1,700 animals are in the care of Best Friends Animal Society. Housed, treated, and trained at the organization's sanctuary in Southern Utah, dogs, cats, rabbits, pigs, horses, parrots, guinea pigs and others recover from abandonment, mistreatment, and physical disabilities while awaiting adoption. In addition to operating the nation's largest sanctuary for homeless animals, Best Friends provides adoption, spay/neuter, and educational programs; manages the Best Friends Network, an interactive, online global community; and publishes Best Friends, the nation's largest general-interest animal magazine.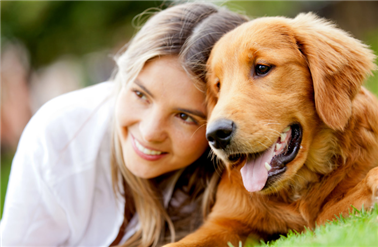 But what, you might wonder, has this to do with backup and recovery software? As it turns out, everything. As you can imagine, communication is key for the staff, volunteers, donors, adopters, and other animal facilities across the country. Everyone relies heavily on email throughout Best Friends to facilitate every aspect of the rescue, rehabilitation, and adoption process that has made the organization so successful. Best Friends' Microsoft Exchange environment is literally the foundation of their work and problems with Exchange impede fundraising, adoption processing, accounting, human resources, veterinary work, and more.
Sattler and others who rely significantly on email know that for an Exchange environment to function properly, especially in a highly-emotionally charged place such as an animal welfare organization, there has to be key practices in place to make sure communication is at the ready, and that the infrastructure fits the need, not the other way around. As you can see, Sattler knew that Best Friends needed rock-solid, reliable email backup and lightning-quick restoration capabilities in case there were any issues and went out to find on a quest to make sure he got what he needed. In doing so, he followed these best practices:
Determining the Critical Factor. Sattler would say that the Exchange servers were some of the most critical aspects of the Best Friends IT environment. SharePoint was important as were other servers, but as it turns out, any downtime that involved Exchange wasn't going to work for Best Friends operations. Five minutes, much less five hours of outage was unacceptable, so the Exchange environment went to the top of the list in the critical factor.
Defining RTOs. Not only that, but Best Friends knew that when the occasional important email was accidentally deleted (it happens!), getting things restored quickly was imperative, as it could save a life. "Recovery time" is a key phrase to consider when determining how best to protect assets. For Best Friends, the RTO was close to zero.
Looking at Staff Time. Like most non-profits, Best Friends has a very small IT budget and an even smaller IT staff. So Exchange server backups and recovery needed to be very easy and very intuitive. In addition, the IT staff didn't want to go home at night feeling as if their jobs were in jeopardy because they weren't confident that Exchange environment was safe. Having confidence in backups is important. In addition, knowing that data was growing but IT staff budgets were not, planning for the future was important for Best Friends. Sleeping well at night for staff meant confidence in the present and the past.
Testing. To make sure they had everything in place – backed up, ready to be restored, the right software and hardware for their critical Exchange environment - Best Friends went above and beyond to make sure all was good. Sattler decided to rigorously test procedures and processes. He did so by blowing up his own email box (twice – once in front of his boss!) to see how easily and quickly the restore would go. Needless to say, testing gave him even more confidence about real-time communication at Best Friends.
At the end of the day, protecting your Exchange environment is about protecting precious communication. Following Best Friends' process and following best practices can help communication flowing. And in the case of Best Friends, that communication isn't always human. "The dogs and cats here don't really care about email," says Sattler. "But the 435 people who take care of them sure do."