Redmond Channel Partner Magazine recently released the list of Microsoft partners who have the most competencies in 2015.
We are pleased to announce that Dell tied for first place as the "Most Competent" partner for 2015. Here at Dell, we provide many solutions and services around Microsoft technologies and it is rewarding to have our expertise recognized among the vast partner community. Read the full article here: Microsoft's 'Most Competent' Partners of 2015.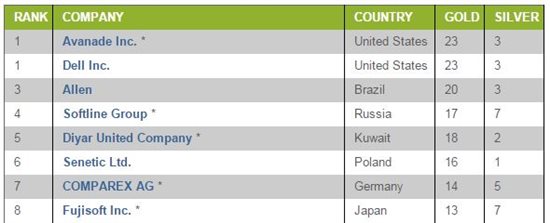 This is just another reason why you should consider Dell to ensure the success of your next project – especially around Windows Server Management and Windows Server Migration where we are clearly market leaders and have the customer success stories to back it up. If you want to learn what our customers are saying about our solutions, visit the Quest Windows Customer Reference Portal and then contact us to get started on your next project!