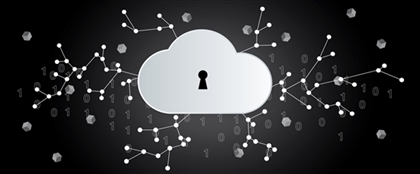 Keep your scanned images within your cloud-hosted network security perimeter, eliminating the hassle of retrieving documents from proxy storage.
Death by a thousand paper cuts
Physical paper documents still serve an integral role in almost every office today. Transforming these important hard-copy documents into electronic media, and transferring them into your long-term storage system, requires a direct approach. With the arrival of cloud-hosted applications, the task of ensuring that scanned hard copies are indexed and land exactly where they need to becomes more complex. For documents that contain sensitive data, regulations demand zero tolerance for error; meaning, you must know exactly where that scanned data will land and who will have access to it.

Stop taking the long way
Most scan to cloud technology involves scanning documents from compatible network scanners to a secure third-party cloud repository: a "cloud P.O. Box" of sorts. The problem with cloud P.O. boxes is that they are just like physical PO boxes — they hold your documents somewhere else, not at your home base where you need them. That means users must exit your secure perimeter, retrieve sensitive documents without compromising security; then input them into your secure long-term storage system. In the meantime, your scanned documents reside in the custody of a third party.

Why not skip the middleman?
There's an obvious solution that beats enlisting third-party vendors to act as proxy storage for your scan to cloud documents. Instead, why not enable your users to scan directly from their local scanners (or webcams) via their Azure-hosted applications, utilizing the existing Azure VDI connection? Dell RemoteScan with Azure Desktop (or Azure RemoteApp) lets you do just that, giving you immediate control over your scanned data and bypassing the cloud "P.O. Box" in favor of convenient home delivery.

The benefits for ditching the "P.O. Box" are many:
Keep your scanned images within your cloud-hosted network security perimeter, eliminating the hassle of retrieving documents from proxy storage.
Enjoy a streamlined scanning workflow that supports all common post-scanning application functions, such as indexing, barcode reading and optical character recognition.
Save money by not having to purchase a new network-ready scanner — any TWAIN or WIA scanner, camera or image-acquisition device will work right out of the box.
Achieve your compliance goals: scanned images are transmitted via the secure VDI connection and never stored on the endpoint.
Avoid network congestion — RemoteScan has image-compression algorithms that keep up with the fastest scanners.
Scan using any Azure Cloud hosted TWAIN or *** compliant scanning application.
Install in less than 5 minutes.
And that's not all … RemoteScan also offers Active Directory user-based licensing to support bring your own device (BYOD) programs — one license matched with one user can support multiple endpoints, such as PC's, laptops or tablets.
Ready to try RemoteScan?