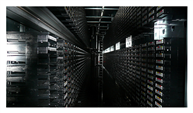 If you're using an enterprise resource planning (ERP) system such as Oracle eBusiness (E-Business Suite), JD Edwards, PeopleSoft or SAP; SharePlex is a perfect "complement" that can make many tasks easier. SharePlex's near-real time replication capabilities can be used to make your ERP data more accessible than ever before.
Report Offloading
One example is real-time report offloading to an operational data store. Your ERP database should be tuned for online transaction processing (OLTP). If you're using an ETL or Data Integration tool to extract data from your ERP/OLTP database, why not use SharePlex? You'll gain near-real time synchronization between your ERP and reporting environments, AND reduce the workload on your ERP system because the process reads logs for only the changes rather than the database itself. If you're using Oracle Data Guard to replicate to a read-only database, SharePlex can replace that replication and let you fully use the secondary target database in full read-write mode. SharePlex provides the flexibility to replicate an exact replica of your ERP database or replicate only certain kinds of transactions allowing for the operational data store to be much smaller than the source database. You can then use the target database as a source for Oracle Business Intelligence Enterprise Edition (OBIEE) or other data warehouses.
Auditing/Change History/Change Tracking/Compliance Reporting
Another great use case for SharePlex in an ERP database environment is change history/change tracking for compliance. If your organization is subject to SOX or other compliance regulations that require periodic audits of changed records or other record-keeping for changes; SharePlex's change data capture (CDC) capability can be used to extract before and after images of the changes, as well as other metadata (date/time, user, etc.) and place them in a centralized secondary repository that can be optimized for audit reporting. This is typically far less resource-intensive than enabling Oracle's native statement auditing functionality in your primary Oracle database.
Oracle Streams Replacement
If you're using Oracle Streams; SharePlex can be used to replace that replication and keep your applications up and running. Since SharePlex reads the database logs, it will also reduce the workload on your ERP database. Replacing Oracle Streams with SharePlex also opens up the ability to use replication for all the other use cases mentioned in this blog as well as many other use cases like data integration.
Oracle License Reduction
SharePlex is capable of replicating data across Oracle versions and even between Oracle Editions, as well as to a Hadoop and SQL Server target. You can use these features to reduce your Oracle license footprint, and replace an expensive Oracle Enterprise Edition database with a more economical but still highly effective Standard Edition database, or even a SQL Server database.
Database Migration
If you're planning to migrate your ERP database from one version of Oracle to another, from Oracle to SQL Server, or from a Unix to Linux platform, you can use the cross-platform functionality built into SharePlex to dramatically reduce the downtime and risks associated with the migration. Start by creating a consistent copy of your existing database while SharePlex is capturing changes. Then, copy that "intermediate" database to the final target using whatever "conversion" is required. Finally, synchronize the source with the target using the captured changes and then move your users to the new database.
For more information on these and other possible uses for SharePlex, please visit: quest.com/products/shareplex/ and download a free trial.