As you may have heard, Microsoft has internally published the final release version of SharePoint 2013 on October 11. Hooray! Huzzah! Choose your own exclamation!
This is a huge milestone for Microsoft internally, and it means we can expect a lot of activity over the coming weeks. From Microsoft own Office blog: (https://blogs.office.com/en-us/)
"We will begin rolling out new capabilities to Office 365 Enterprise customers in our next service update, starting in November through general availability.
"Volume Licensing customers with Software Assurance will be able to download the Office 2013 applications as well as other Office products including SharePoint 2013, Lync 2013 and Exchange 2013 through the Volume Licensing Service Center by mid-November. These products will be available on the Volume Licensing price list on December 1.
"IT professionals and developers will be able to download the final version via their TechNet or MSDN subscriptions by mid-November."
If you're a general customer, expect that final release no later than January. What can you expect from SharePoint 2013?
I've already written a lot of some of the new capabilities – upgrade, metadata, and business intelligence among them. Enough on that. Let's simplify it. If you're not super technical, two things to get excited about:
Social. Microsoft's finally made the investments in social technology to allow your SharePoint news feed to be the true center of communication and collaboration. Simply put, you can now use #hashtags and @targets to direct your social SharePoint messaging – and you can now link websites, videos, documents and pictures directly into your newsfeed.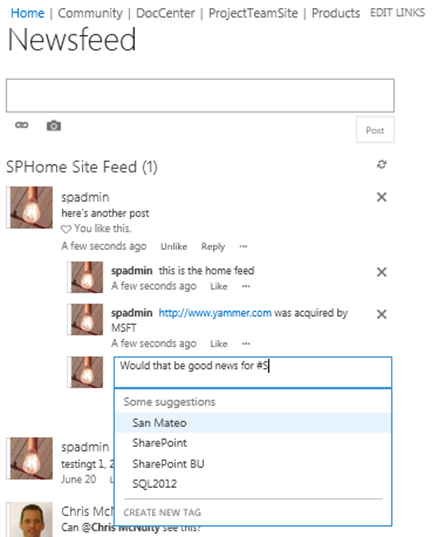 Apps. Microsoft has added a new, cloud-ready on demand application model. You can shop for and install apps directly into a SharePoint site without adding any custom code to your clean, stable SharePoint farm. Microsoft's Marketplace will be launching shortly.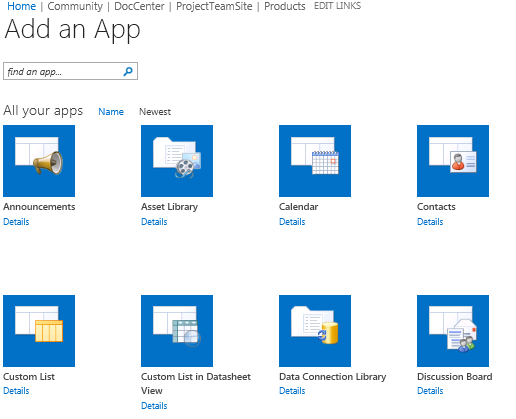 There already are some initial free apps available for 2013 through the marketplace, with more to come as we progress through the official commercial release (expected late 2012/early 2013). It's going to take months for the developer community to catch up to the promise, but we can expect a much wider range of reusable custom apps for SharePoint over the next year.
For Quest, now part of Dell, we're already well ahead of where we had hoped we would be in 2013. Many of you have already begun using our free version of the SharePoint 2013 Migration Suite to start working with the preview. We'll have a lot more to come on management, customization, and the marketplace. See us at SharePoint Conference 2012 for more!
It won't be all candy and nuts – the upgrade process and architectural additions are complex – but it's still a lot to be excited about. We can't wait for 2013!