Last night, it was fantastic to see Pablo Sandoval of the San Francisco Giants hit three home runs in Game 1 of the 2012 World Series for the San Francisco Giants (sorry, Tigers fans.)
This week, I participated in a Quest webinar on SharePoint adoption. With SharePoint 2013 on the horizon, there's a lot of interest in how to maximize return on investment by getting maximum usage out of corporate investments in the SharePoint platform. (It's recorded and available online now.)
For folks who don't know, the 1989 film Field of Dreams featured the line "If you build it, he will come." In the film, an Iowa farmer builds a baseball diamond in his corn fields. Fabled baseball players and crowds appear magically to marvel at the game.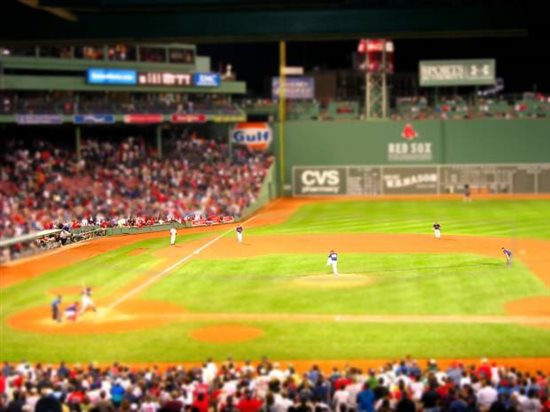 The Fenway Bandbox © 2006 Christopher F. McNulty on Flickr
As a result, Field of Dreams is often invoked when discussing SharePoint adoption. Basically, its shorthand for saying you need to do more than just build a SharePoint server and wait around for users to show up.
So why was Field of Dreams (the concept and the film) successful? Look, consider all the advantages it enjoys:
150 years of preparation
Childhood training for all US citizens starts at age 5
$100 million dollar worldwide advertising and marketing budget
Test marketing and focus groups
Scalable delivery for large scale audiences (the World Series), medium (minor leagues) and small (Little League.
You get the point. Even Shoeless Joe Jackson needs a little help. That's where AttachThis comes in handy. It's a small add-in for Outlook that helps shift users from collaborating in email to working together in SharePoint. When you send a file attachment, AttachThis asks you if it can post the docs to SharePoint for you and send everyone a link.
Value of SharePoint adoption…priceless.
Starting price for AttachThis…free.
It's a small thing, but every bit helps. Hope to see you at SharePoint Conference 2012!