Quest (formerly Quest) is just back from our first engagement at this year's Microsoft SharePoint Conference – our first big appearance since the Dell acquisition. It was exciting, dizzying, exhausting, exhilarating to be sure. What were some of the highlights?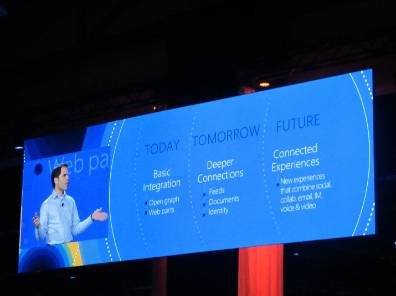 Figure 1 - The Yammer/SharePoint integration roadmap
Let's summarize Microsoft's big keynote messages. As much as the first decade of SharePoint was about the union of information, Internet and search, look for SharePoint's second decade to emphasize:
Cloud (Office 365 and SkyDrive, app store for cloud hosted applications)
Social (Yammer, SharePoint convergence)
Mobility (WP7/8 and iOS apps, mobile friendliness, SkyDrive Pro for sync across devices from cloud)
Cloud and social were the biggest developments, and Microsoft announced support for SharePoint apps on Windows 8k, Windows Phone, and iOS. And SharePoint 2013 has a lot of exciting new features – from the app store, social, and search to simple-but-needed usability enhancements like the Share button.
Quest had a lot going on too. It felt like we saw 10,000 people at our booth! Actually, we did!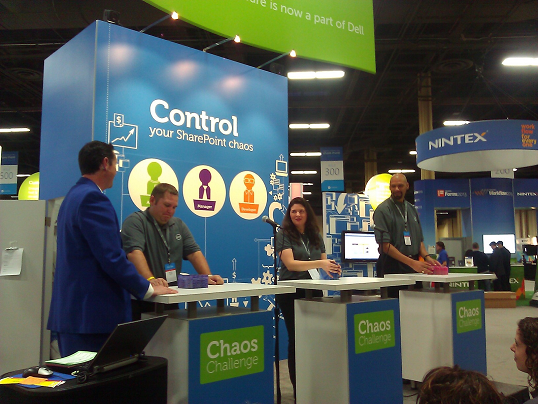 Figure 2 - The Quest Booth
Many many thanks to our whole team, including our colleagues from storage and software – as well as our Smartners and our customers – especially Kim Forchehammer from Golder Associates. He made the trip from Sweden to present the case study section of our breakout session on upgrading to 2013.
We were proud to showcase upcoming releases of Site Administrator 5, Web Parts 6, and of course our brand new Quest Social Hub. With social, apps, and Office 365 all coming together at the conference, it seemed like the right place to rollout an Office 365-ready social app. Social Hub lets you integrate feeds from Facebook, Twitter and Lined In with the rest of the new social apple pie goodness in Office 365 and SharePoint 2013. (Plus it's free. Plus I'm writing before Thanksgiving.)
QSH is our first entry in the online SharePoint App Store, and we're hugely encouraged by the initial responses from customers and the press. More to come!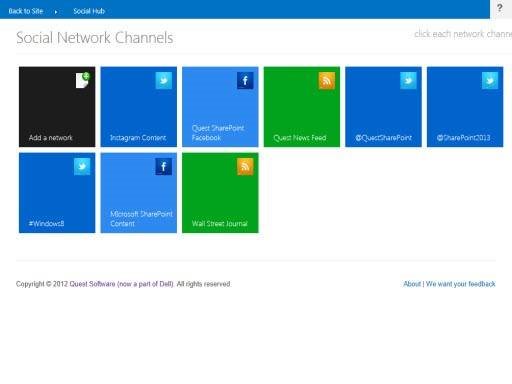 Figure 3 - Quest Social Hub
Finally, as with any SharePoint event, the community was out in force. Microsoft dedicated a community area to groups like SharePoint Saturday (SPSEvents.org), Women in SharePoint, and SharePoint User Groups. And, of course, spontaneous community events like the Gangnam Style flash mob (courtesy of Dux Sy and Marcy Kellar).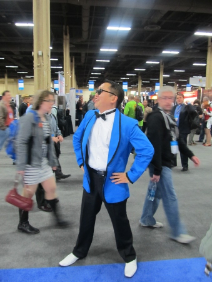 Figure 4 - Dux in Tux
What was your highlight? Let us know! And if you weren't there, look for us:
SHARE Conference Australia November 2012
SharePoint Saturday South Florida December 2012
SharePoint Saturday UK December 2012
Dell World Austin TX December 2012
Maine SPUG January 2013
Rhode Island SPUG January 2013
European SharePoint Conference (Copenhagen) February 2013
SPTechCon San Francisco March 2013
SharePoint Heartland Conference (Columbus) April 2013
SharePoint Evolutions Conference (UK) April 2013
SharePoint Conference Australia/NZ April 2013
And other locations soon to be announced!