Hi from Washington DC! I had the privilege of co-presenting yesterday at a Quest lunch-and-learn webinar on SharePoint Governance for All. In case you missed it, here a copy of my presentation.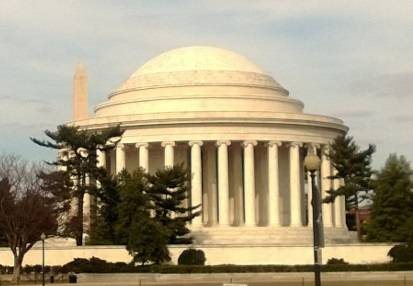 We had some great questions and takeaways. Two that I thought were relevant:
Striking the right balance between individual rights and centralized control is always hard – but, as discussed, this has always been an evolving balancing act. Not just for the "SharePoint Republic", but going all the way back to the dawn of Athens and Greece.
Interest level in migration to Office 365 and SharePoint social is stronger than anticipated. Great to hear! And we see the first point playing out here – organizations want to leverage the strong social features of SharePoint 2013 and Office 365, but they want to curb the ability of individual users to create off-the-grid permanent collaboration sites as part of their My Sites presence. Reporting and policies can help. But again, balancing individual rights vs. central control is delicate.
We also appreciate the assistance of our presentation partners at iOra, who explained the value of using replication software to extend content to remote servers and clients.
This was a really strong turnout, and I look forward to building on it at our next event later this year. In the meantime, look forward to seeing Dell SharePoint (and me) during the next week: