Last weekend, I was honored to be asked to present a session on SharePoint farm optimization and acceleration at SharePoint Saturday Twin Cities. It was a fantastic event, with over 500 folks coming out on an unseasonably warm early spring afternoon in Minnesota. Kudos to Sarah Hesse and the local organizing committee. Especially for holding an event so close to indoor roller coasters. Anyway, a lot of fantastic content, which I'd expect from such a dynamic community,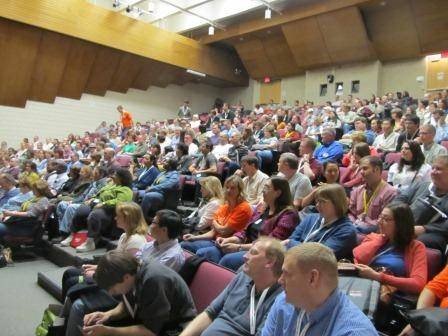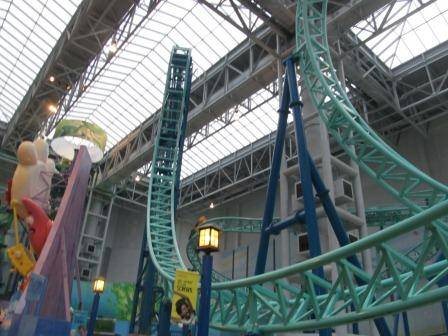 My presentation can be downloaded here. And although I didnt cover it, a great accelerator for many SharePoint sites – Quest's own RBS/EBS Provider, Storage Maximizer 2.0.
There was one particular comment during a presentation, though, that I wanted to call out. One speaker, discussing SharePoint social adoption, suggested that training doesn't need to be part of an adoption plan. He noted that Facebook and Google are highly successful sites, and no one needs to be trained before using them.
I think that's really missing the mark. Facebook and similar sites aren't just initial points of entry for online technology. They represent the culmination of thousands of hours in usability tests and product engineering. Even so, there are still lots of functions and features that require care and handholding. For example, I spent time yesterday explaining the difference between the Wall and the Timeline on Facebook.
SharePoint is more than a raw IIS site, to be sure – but it usually has additional configuration and customization to make it match business needs. Should it be intuitive? Of course! But that's not simple, and still doesn't get you off the hook for providing good user guidance.
I've been writing a lot this year about the importance of governance to user adoption – and how much user guidance and confidence are critical success factors. Remember, your enterprise contains diverse learning styles. For everyone who just wants to discover SharePoint on their own, others want to be shown, or to be taught, or to read about it. Don't underestimate the value of general training on the platform itself, as well as your particular, unique solution.
I'm getting ready for Quest's Experts Conference in San Diego next week. Hope to see you there!