We're still very early in the launch countdown for SharePoint 2013.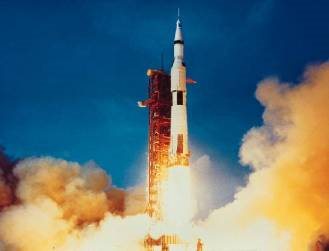 I've been lucky to start presenting and demoing SharePoint 2013 recently. Early in each presentation, I show Microsoft's minimum support levels for installing SharePoint:
Server Operating Systems
Windows Server 2008 R2
Windows Server 2012
Memory
8GB RAM (Foundation)
12GB RAM (Farm Server)
24GB RAM (Single Server)
https://technet.microsoft.com/en-us/library/cc262485.aspx
Database Servers
SQL Server 2008 R2
SQL Server 2012 "Denali"
8GB RAM PLUS
"Wow!" people say, "Microsoft sure raised the specs!" Well, yes -- and no.
For planning, you'll be moving to a "clean" system anyway – there is no in place upgrade. As a result, think of the process as a migration, not just an upgrade. At a system level, if you were already running Windows 2008 R2 and SQL Server 2008 R2, you're fine. But there were a lot of installations on Windows 2008 and SQL 2005 in the 2010 world. If you're already moving to new hardware, there may be little if any benefit in upgrading the systems you're leaving. And if you're starting with Microsoft's public preview of SharePoint 20103, check out Quest's free SharePoint 2013 Migration Suite.
Also, those memory requirements are, officially, larger the 8GB recommendations for SharePoint 2010. But they're really no different than what folks in the community – including me – having been writing and speaking about for the past three years. If you want the best performance – add memory. For good user experience on a SharePoint 2010 Enterprise system – as well as 2013 – you're usually looking at 16-24 GB RAM.
Can SharePoint 2013 run in less memory? Sure! I've launched full single server demos in 8GB, 4GB – once only 2GB! But it's slow – even in single user mode – and will not give acceptable enterprise class performance at scale. These recommendations are merely "official-izing" what's been commonly understood for a while.