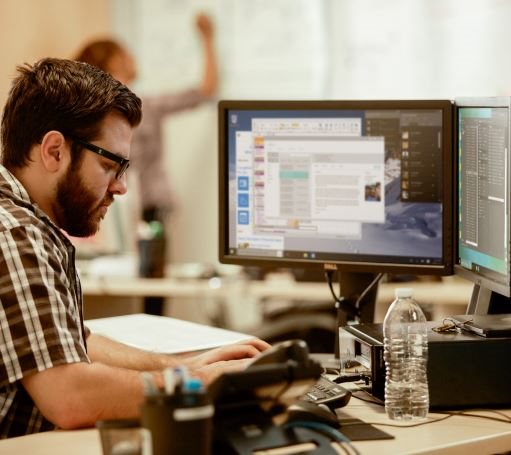 We're frequently asked about the viability of long-term coexistence between platforms like IBM Lotus Notes, Domino, Microsoft Exchange and Office 365.
These inquiries originate from a variety of organizations and scenarios. Some examples include:
Growth through mergers and acquisitions
Long-term vendor/supplier relationships
Disparate departments, offices or branches with different platform requirements
However, regardless of the scenario, the concerns seem quite consistent:
Will we be able to quickly establish a common directory?
How will users be able to schedule resources across systems?
Are free/busy requests possible between environments?
What is the impact to legacy applications and workflows?
Is coexistence a feasible model for maintaining business productivity on a long-term basis?
Coexistence World
Many organizations going through a migration establish coexistence for a short period of time as they complete the migration project. However, entities requiring longer-term coexistence have understandable concerns about the impact to business operations and workflows. Rather than a solution to fill a temporary gap, they are looking for a new architecture and standard of operation. As a result, they want to ensure the organization will be able to flourish and grow in a coexistence world.
While there are certainly costs and considerations when maintaining and supporting multiple platforms, the good news is that long-term coexistence is a viable option, as discussed in this recent case study by Imerys and InfraScience.
In the case study, you'll see how Quest and InfraScience provided Imerys with seamless calendar and directory synchronization between Office 365 and IBM Notes using Quest Coexistence Manager for Notes. Thanks to solutions like the one Imerys selected, organizations are free to balance the considerations of maintaining two environments against the benefits to the business without focusing on whether or not coexistence is even possible.
One of the primary goals for the coexistence and migration solutions from Quest is to allow organizations to make decisions based on business and organizational needs, rather than the requirements of their chosen solutions. This case study is one example demonstrating that we are meeting those objectives, so feel free to evaluate your needs, coexist if that makes sense for your organization, and "play nice" with others.
Learn more about how we can help you ensure coexistence in this short case study.