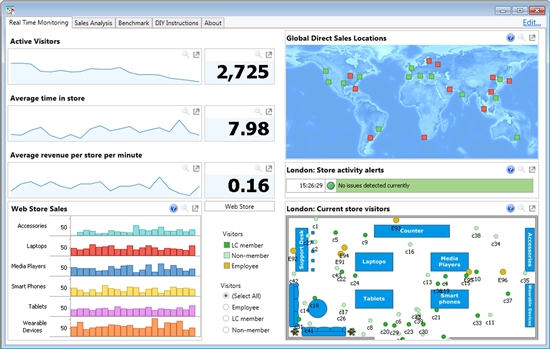 For Statistica, a great year just got even better. Earlier this morning, We was recognized as a technology leader in Advanced and Predictive Analytics for 2015 in the inaugural Dresner Advisory Services Technology Innovation Awards, a new awards program that recognizes the top vendors across the company's Wisdom of CrowdsÒ series of research covering numerous thematic areas.
If you're not familiar with Dresner Advisory Services and its chief research officer, Howard Dresner, well, you should be, especially if you're serious about keeping up with all things business intelligence and analytics. Dresner Advisory Services is one of the premier providers of truly independent, third-party research and analysis. Its findings and commentaries are not driven by research sponsors, but by data and input collected from real-world technology users.
So, it goes without saying (but I'm going to say it anyway) that we're honored to be recognized as a Technology Leader for 2015 in the area of advanced and predictive analytics by such a trusted and respected authority. The expert label gets thrown around a lot these days, but in the case of Howard Dresner, it's absolutely warranted, and we're thrilled to have earned the recognition of his firm.
Now, Statistica has been on the receiving end of more than its fair share of awards and recognition over the years, but if it seems like we're more excited than usual about this bit of recognition, there's good reason. As 2015 draws to a close, it's a great time to reflect back on all that we've accomplished. And in doing so, I can't help but feel as though this recognition today serves as a validation of sorts for all the hard work we've completed, and as motivation for all the hard work still to come.
At the time of its acquisition in the spring of 2014, StatSoft was a company with a 30-year track record of success and loyal user base for its Statistica advanced analytics software numbering in the millions. But we nonetheless had our work cut out for us, as the advanced analytics market and the needs of customers was rapidly evolving, and continues to do so. One of the primary items on our immediate technology to-do list for Statistica was to deliver enriched data visualization, visual discovery, and dashboarding capabilities. We did just that earlier this year with the introduction of the Statistica Interactive Visualization and Dashboard Engine. We also heard loud and clear that our customers wanted more visual appeal and even greater ease-of-use, and we responded by introducing a completely revamped and modernized GUI this year at Dell World as part of the launch of Statistica 13.
But you don't get to be a technology leader without operating on the leading edge, and we're doing just that with our focus on what we call Native Distributed Analytics Architecture (NDAA), also introduced in Statistica 13. With NDAA, Statistica users can push predictive algorithms and scoring functionality directly to the source of data, allowing companies to take advantage of the compute power on that system while eliminating the time and expense required to transport data to a central repository. In other words, instead of pushing data to the analytics, we're enabling customers to push analytics to the data. This concept of "analytics at the edge" is already achieving great traction with customers, and considering the explosive growth of IoT environments happening as we speak, we fully expect NDAA will soon become a must-have capability. And we fully expect Statistica to lead the way in delivering it.
Though we've come a long way in a short period of time, we're really just getting started. In 2016, not only will we continue to enhance and enrich our first-to-market NDAA capabilities, but we'll continue our emphasis on delivering vertical-specific packages designed for the specific needs of companies in industries such as healthcare, pharmaceuticals, manufacturing, and financials. We will continue to focus on democratizing and making advanced analytics available to the masses. We're already seeing a new breed of non-technical analytic users cropping up throughout organizations. These citizen data scientists will play an enormous role in the continued growth of advanced analytics, and we're committed to helping them drive innovation for their companies.
In other words, as great as 2015 was, and as happy as we are to have ended it on such as great note courtesy of the Dresner Technology Innovation Award, we're looking forward to even bigger and better things in 2016. And beyond.