Back in the early 90's, I began my professional career working for a payroll tax company. Soon after, I began to realize what corporate life was – the pluses and minuses. I also realized the coffee provided at the office was going to be a lot more cost-effective for me than multiple cans of soda each morning. Wearing a tie, drinking coffee; who was this person I saw in the mirror every day?
As I mentioned, there were many pluses and minuses to corporate life. At a superficial level, I learned I didn't really enjoy wearing a tie. Who does? Beyond that, I'm not going to bore you with any of the minuses I've found because, in all honesty, I don't think it would be a useful exercise. Also, if I've learned one thing in my career and in life it's this; focus on the positive relationships you can build.
I've been extremely fortunate to work alongside some incredible individuals. Many of them shaped my early years involved in technology, mentoring me in computer operations, different technologies, and even time management. A few of them even attended my wedding.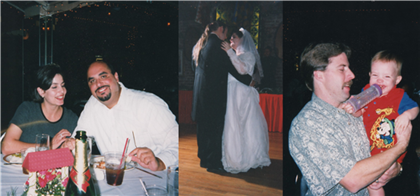 I can think back and remember so many things about these people, from printing payroll tax forms on special printers that only one of us could figure out, to the day when their children came into their lives. The connections with these friends has been a constant in my career and my life.
Now here's the kicker, three of us still work together here at Quest. If you asked Randy, Steve, or I 20 years ago if we'd all still be working together we probably would have laughed.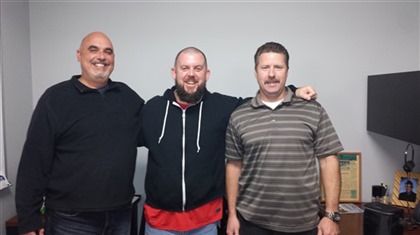 So take a minute to think of the personal relationships you've been fortunate enough to build over the years. Work to keep the relationships you have, whenever possible. Take time to learn something interesting about your coworker; who knows – you may still be friends with them 20+ years from now!