Today I had the opportunity to lead a discussion with Forrester Research, Inc. and Quest unified communications (UC) experts around using, adopting and managing unified communications. We covered a host of topics regarding the effectiveness of UC on user productivity, tracking adoption and ROI and promoting the right tools for users to be successful. We also discussed our new solution for managing, reporting and diagnosing your UC systems called Unified Communications Command Suite.
Here's a preview of the discussion with the full video below (30 minutes).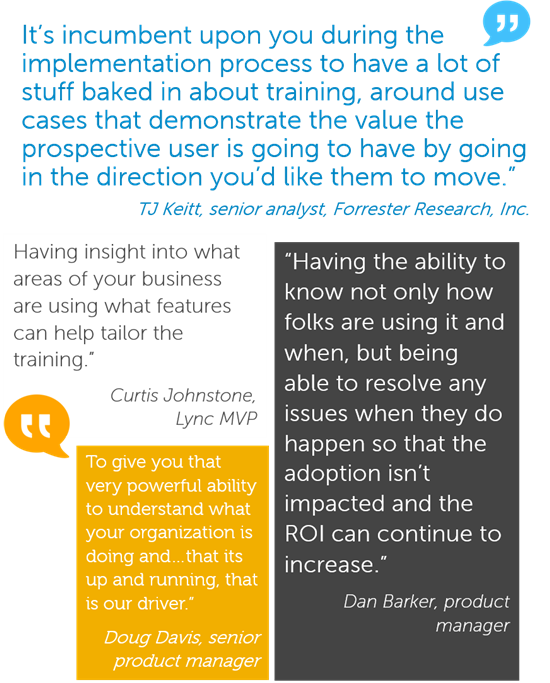 Take a few minutes and watch the full panel chat then register for a practical demonstration of Unified Communications Command Suite on January 14th at 2 p.m. EST.