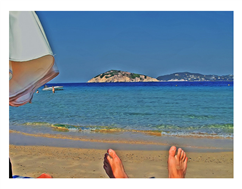 With the long Memorial Day weekend in the rearview, IT pros everywhere can rejoice in the welcomed un-official start to summer. While hopefully summer translates into a planned vacation, some long weekends or at least cutting out a few hours early on a sunny Friday afternoon, the ongoing 24x7 database monitoring and management demands don't give DBAs a break. So how can you take back the summer while still getting the most out of your SQL Server?
In this week's edition of Techie Thursday, we're going to take a look at how DBAs can get the best performance out of their SQL Servers – and avoid the barrage of calls from end users if they encounter an application lag or other issue – with a complete view of the health of the database environment in a normal, production state.
Here are three easy ways DBAs can keep their SQL Server at its peak while using up those vacation days without stress:
Alerts sent anywhere: Metrics and alarms allow DBAs to remain on top of any performance issues associated with SQL Server. Receive alerts via e-mail, or, if you're truly "offline," set alerts to flag an issue for a colleague instead.
Auto analysis: DBAs can analyze performance data automatically to resolve issues quickly. Even out of the office, you'll have the data needed to identify a server performance problem and the root cause to expedite resolution.
Mobile monitoring: Yes, there's an app for that. With mobile apps for iOS, Android and Windows Mobile, it's possible to run SQL Server diagnostics directly from your mobile phone, even from the beach.
Looking for more ways to keep your SQL Server environment humming all summer long? Check out our e-book, The Essential DBA Playbook for Optimized SQL Server Management. You'll discover the essentials of optimizing your SQL Server environment and keeping it stable in the long run with tips and tricks from the experts.