These days, most companies will do whatever it takes to cut costs. And no one is feeling the pain more than DBAs and developers. You've probably watched as your team shrinks and your responsibilities grow.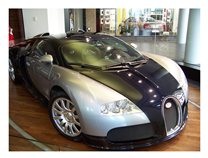 Thankfully, there are four simple ways to not only keep up with ever-growing demands, but also pick up speed to blaze through database administration and development tasks in record time.
Let's look at some of the techniques that'll get you from zero to 60 in 2.2 seconds.
1.) Save time through sharing ― Hit your project goals faster through improved collaboration. Think of your team as your racing crew: You have to work quickly and well together to maximize performance. When you can easily and securely share files, PL/SQL code, rule sets, scripts, automation actions and more through a centralized repository, you can race through the finish line well ahead of expectations.
2.) Automate code analysis ― Tap the power of automation to diagnose and fix problematic code at top speed. When you can automatically check for vulnerabilities, you simplify maintenance, resolve performance issues and easily deliver high-quality code to production.
3.) Edit better to stay ahead ― Hit the gas on SQL editing by setting up notifications and coding-error alerts.
4.) Take on-demand training ― Build momentum by expanding your skill set with free, web-based training. Learning new techniques from industry pros will keep you on track and leave your competition in the dust.
If scope creep and the daily slog are getting overwhelming, take a little inspiration from one of the fastest street-legal cars in the world. With these four tricks, you can shift into high gear to race through tasks like the Bugatti of IT.
Next step:
Learn more about how you can turbocharge database administration and development in this white paper, "Achieving World-Class Collaboration." You'll discover a three-step process for bringing your architects, developers and DBAs together into a highly performing, collaborative team and how the right toolset can help keep your IT engine running at top speed.