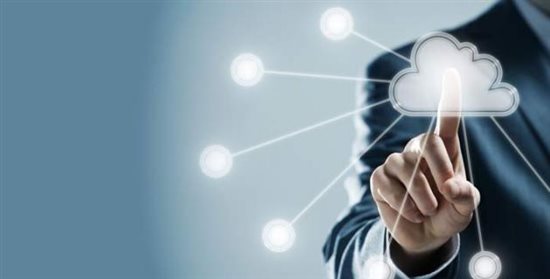 What if you could give a company the opportunity to focus more on product innovation and less on running a data center? What if backup, replication and recovery was as simple as booting a virtual machine? What if you could have rock-solid disaster recovery (DR) without a dedicated DR site? Yes, read our techbrief and find out how.
Cloud-based backup restores operations almost instantly with a recovery time objective (RTO) of minutes. Traditional tape restoration can take a full day — or more. And that data in the cloud is really out of harm's way, backed up off-site, safe from theft, fire, or any other disaster and it can be stored on servers in multiple locations rather than in just one physical place.
Often presented as the most cost-effective option, cloud-based backup eliminates the need for costly tapes and dedicated servers and makes the most out of disk space. It gives a startup or SME access to enterprise-level IT architecture without an enterprise-level budget. But moving to the cloud is not just about saving money. Most enterprises don't cite cost-reduction as the main reason. It's about significantly reducing the possibility of losing data.
Rapid Recovery, when paired with a cloud platform like Microsoft Azure, is the logical centerpiece of a comprehensive disaster recovery process. You can store backup archives directly on Azure and perform item-level recovery from the archive without having to download the archive from the cloud. You can backup and replicate data to multiple targets. This means that an enterprise can create multi-tier backup and disaster recovery solutions using its internal servers, a secondary data center and a cloud data center. You can also reduce the amount of on-staff expertise needed to pull off a DR initiative thanks to cloud-based Disaster Recovery as a Service (DRaaS) offered by companies like Quest partners.
Ready to begin protecting your data in the cloud? Three things to keep in mind:
1. Whatever your data protection needs, there has never been a better time to modernize backup and data protection thanks to emerging cloud and virtualization technologies. These opportunities to protect data in physical, virtual, and cloud environments are about more than just lower IT-related costs — they can make an IT system more flexible and dynamic, a real factor in business innovation. Creating the right data protection strategy now means more security and more upside in the future.
2. Nail down the difference between business continuance (BC) and DR. Think of BC as disaster prevention. BC means you can keep your business running and guarantee high availability in any (reasonable) event. How? By isolating and containing faults before they unleash a larger event or lead to a disaster scenario. DR, on the other hand, is the process of putting all the pieces back together after an incident that could not — within reason or budget — be contained. It involves rebuilding, recovering, restarting, and resuming business.
3. Don't treat all data as created equal. To minimize risk, align your data protection strategy with the sensitivity of the data. Not all applications will have the same time sensitivity, so not all data and applications should be protected the same way. That means you can reduce overhead, complexity, and cost by using tiered data protection.
Reducing IT costs is always a priority but the main reason for cloud-based backup software is not the euro's and cents. It's about being able to focus on what matters most: your products and customers.
Go to our techbrief and find out more about Rapid Recovery and cloud-based recovery options (partnered by Microsoft).