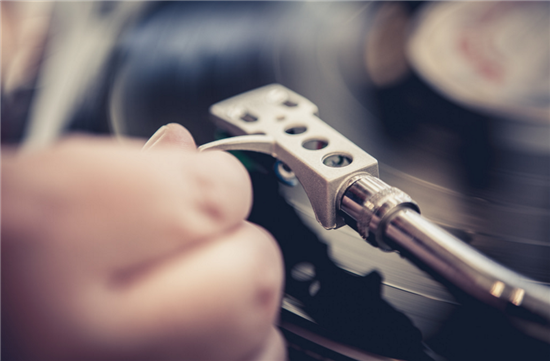 Once upon a time, you'd take your records to a party at your friend's house and she'd put them onto her record player. It's how you shared music.
One day, you took your records to a party at a new friend's house to share your music with her.
"Oh, sorry," she said. "We only have cassettes. We can't play your records on our cassette deck."
It was a drag when you couldn't play your music on someone else's platform, especially when you'd spent ages buying, collecting and trading up a solid collection of your favorites.
Sure, cassettes sounded better than all the skipping and crackling of records, and they made it possible to listen to your music in the car or anywhere you had a portable cassette player. But standing there in your friend's living room with a stack of vinyl you couldn't play, it was no fun learning your first lesson about platform changes.
Platforms Will Never Stop Changing
That brings me to a recent change in computing platforms. Laptop computers and all-in-one PCs have begun shipping with the 6th generation of Intel Core processors, also known as Skylake. You've probably already seen messages that look like this: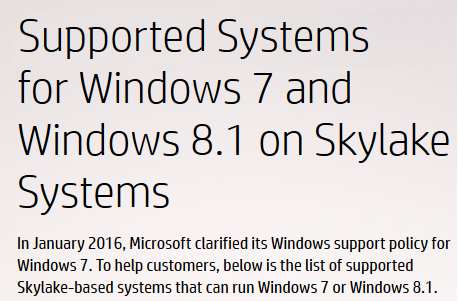 Your company will start purchasing those systems soon, or maybe they'll start coming in through BYOD. You'll want to install your corporate system images on them, the images you've painstakingly built, balanced and refined over previous generations of Core processors.
"Oh, sorry," IT will say. "We can't install your images on 6th-generation processors."
So there you'll be, once again a victim of platform changes.
Sure, there are plenty of reasons to upgrade to the 6th generation of Intel Core processors. You get higher processing speed and Hyper-Threading Technology for smoother multitasking, with sharper 3D and advanced video/photo editing.
But those improvements required new microcode and new memory reference code for the DDR4-capable controller, which required a new BIOS. Many of the drivers at the OS level are new because the previous ones were not Skylake-aware. And Windows 10 now includes support for Speed Shift, which offloads transitions in processor power from OS to hardware control. You'll get better system responsiveness with lower power consumption.
But you can't play your records on it.
KACE 2000 for Deploying Images to Skylake-powered PCs
Yes, you'll have to build out and test new images with Skylake-compatible versions of the drivers and application software your users need to get their job done. Getting the most out of the 6th generation of Intel Core processors may mean that you have to go back to the drawing board and assemble new images.
But at least you won't have to provision each new laptop or PC manually. You can use the KACE K2000 Systems Deployment Appliance to ensure that your new computers will be properly imaged and ready to work on day one. If you use the unattended installation capability of the K2000 to deploy operating systems, you won't be affected at all. And if you deploy images, the unattended installation feature automates the image building process, making the creation of a Skylake-compatible image much easier.
The K2000 saves you time and money by automating the traditional, manual process of imaging dozens or hundreds of computers. Furthermore, with the K2000's abilities to copy existing hardware drivers that exist on your network and use them for other systems that might need them, you will save time that is usually spent hunting and gathering the right drivers. It's your assurance that the right applications get to the right profiles, that driver updates will enable all of the capabilities of each new system and that all deployment tasks run from a single, central location, no matter how many remote locations you have to support.
Platform changes are inevitable; the K2000 makes deployment to them manageable. It won't play your vinyl music on a cassette deck — nothing will — but once you've collected apps and drivers and built up the images you want to share across all your 6th-generation Intel Core-powered computers, the K2000 will make it easier to convert your records to tapes by including a tape recorder.
At the right party, that's even cooler than cassettes.
See how the Green Clinic Health System has slashed its deployment costs and saved IT 20 hours a week on desktop management.