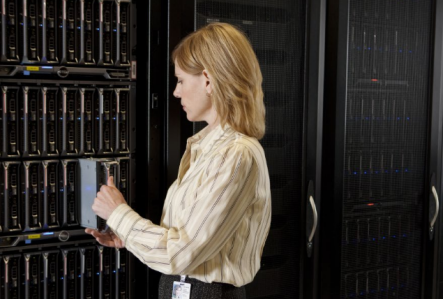 Everyone wants that perfect turnkey, highly scalable, feature-rich backup and recovery appliance for their physical, virtual and cloud-based recovery needs. But like the Loch Ness monster, does it actually exist?
Increasingly, customers are embracing appliance-based backup and recovery solutions to safeguard their critical data and applications, as well as tame their expansive and difficult-to-predict storage growth.
So what should you be looking for to finally capture that elusive monster? Key differentiators include:
Protecting continuously: Protect data and applications and reduce backup windows with up to 288 snapshots per day, across virtual or physical servers, along with built-in replication and encryption.
Moving data and applications easily: WAN-optimized replication to either a physical or virtual disaster recovery site, with built-in replication workflows, a web-based central management console and customizable retention policies.
Recovering anytime, anywhere: Recover to physical, virtual or cloud locations, restore to dissimilar hardware, granularly recover files or folders, and monitor data or applications.
To assure you these features actually exist in one place, we offer the DL4300 Backup and Recovery Appliance for mission-critical applications. More importantly, the DL4300 introduces a new, more flexible architecture when compared with the DL4000.
The DL4300 is offered in two editions: Standard and High-Capacity Editions. The Standard Edition offers 5TB to 60TB of storage capacity, with the 5TB, 10TB, 30TB and 50TB models allowing for optional capacity upgrades inside the enclosure. The High-Capacity Edition offers 40TB to 120TB of capacity, with the 40TB model providing capacity expansion inside the enclosure. However, all DL4300 editions can use up to four PowerVault MD1400 expansion shelves.
Simply put, the DL4300 Backup and Recovery Appliance provides unmatched scalability when compared to other vendors' solutions in the market. Additionally, the DL4300 offers preinstalled, fully licensed Hyper-V virtual machines (VMs) — two in the standard edition and four in the high-capacity edition.
Other key DL4300 enhancements include:
Rapid Appliance Self Recovery (RASR): This tool allows you to either create a defined restore point for the appliance or recover the appliance back to its factory settings.
Increased redundancy and resilience: Dual SD cards increase redundancy if the appliance needs to be restored.
New diagnostic tools: The DL4300 includes a Windows snipping tool, as well as enhanced support tools such as DSET to collect hardware, storage and operating system information.
Enhanced VM management features: Manage exported/standby VMs through a single interface within the appliance management tab — without using third-party tools such as vSphere.
The DL4300 Backup and Recovery Appliance has all inclusive agents and options, comes with one year of free support (with three-year and five-year options available), as well as ProSupport replacement options for rapid, two-hour, on-site replacement by the next business day. Powered by the award-winning AppAssure 5.4.3, the DL4300 is designed for rapid deployment and configuration in less than 15 minutes from power-on to ready.
Optimized and tuned for backup, recovery and business resiliency, we believe the DL4300 is the most complete, cost-effective and scalable purpose-built backup appliance in the market when compared to its competitors.