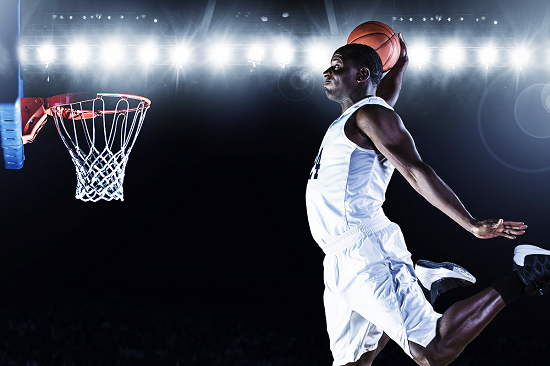 Why do people pick the teams they pick in the college basketball championship?

Let's say you correctly picked Duke over Wisconsin for the final game in 2015. What did you see in all those teams, players and coaches that convinced you they'd go that far? Sure, there was the fact that Mike Krzyzewski had won four national championships in the previous 34 years at Duke, but you'd have needed more than that to go on. And with quintillions-to-1 odds against simply guessing a perfect bracket, you'd have needed some kind of method to your, well . . .
Madness.
Anyway, I'd be perfectly happy to continue writing about March basketball, and reading your comments on it, but this post is meant to be about how you figure out the most critical features in virtualization management software. The odds against you aren't in the quintillions, but they're pretty long, so you shouldn't rely on guesswork.
We're offering you an e-book called "The Definitive Guide to Virtualization Management Software". Part 3 of the e-book is titled The most critical features in virtualization management. Here are some of the highlights.
The most critical features in virtualization management
Per my previous post about selecting a virtualization management solution , you've whittled the field down to a few top vendors and their products. Now it's time to dive deeper into the features of each product and match them to your needs.
The e-book devotes nine pages to helping you build your checklist of features. I'll focus on visualization and virtual infrastructure optimization.
Visualization
It's not hard to find out how much memory virtual machines are using on a physical server. Finding out what's going on inside that memory, however, is more difficult.
Suppose a utility tells you that virtual machines are using 16,384 MB on a physical server. That doesn't mean much. But that superficial statistic could mask several undesirable conditions:
The physical server has only 16,384 MB, so no more physical memory is available.
The memory utilization is trending sharply upward.
A single virtual machine demands 80 percent of that memory.
Paging is now occurring because physical memory is exhausted.
The more easily you can see what's happening inside the VMs, the sooner you can take corrective action when necessary.
Virtual infrastructure optimization
You're always balancing between Over and Under.

If you overprovision, you waste your investment in server capacity and you risk wasting resources that other virtual machines could use. If you underprovision, then the applications running inside will perform poorly. You want right-sized infrastructure, but that rarely lasts for long because the applications running inside it have variable usage over time, requiring more resources: memory, storage or compute.

Virtualization management tools help you optimize on other fronts:
Controlling VM sprawl. VMs are a dime a dozen now, so teams all around your company can spin them up, replicate them and work with them for a while. Still, that dime a dozen can add up to real money in needless spend, plus the annoyance and time people incur when they're hunting for resources to create new VMs for current needs. Besides making it easier to contain VM sprawl, a good virtualization management product includes lifecycle management tools for creating a catalog of virtual machines, an approval process for adding new ones, a usage monitoring system for any added virtual machines and a removal process for end of useful life.
Removing zombie VMs. There's a happy, cathartic effect to eliminating VMs that nobody uses anymore. The right tools help you identify those zombie VMs to reduce unnecessary resource consumption.
Removing orphaned VMs. Orphans are nearly as wasteful as zombies. They take up disk space but aren't actually powered on. Identifying and deleting them is a big step toward optimizing disk usage.
E-book: The Definitive Guide to Virtualization Management Software

Visualization and optimization are just two of the most important features to look for in a virtualization management solution. Others include alerting, performance monitoring, capacity planning and storage analysis.
Read Part 3 of our e-book, The Definitive Guide to Virtualization Management Software, for a list of 19 top features, then pick the ones that make the most sense in your organization. The e-book is available for download now.