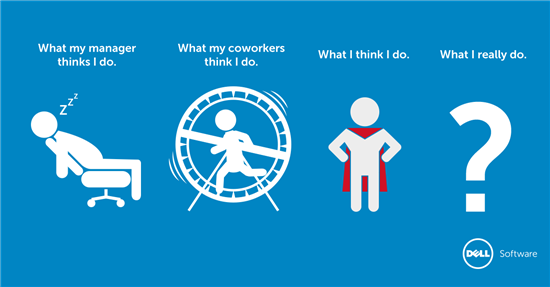 DBAs perform a ton of tasks, and the demands on their time have changed as database technology has evolved and new capabilities have been introduced. Sure, some tasks that were once performed manually are now automated – but regardless of eased database management in some capacities, it's likely you're still busier than ever. How is this possible?
We surveyed 300 DBAs to get their insights on how the evolving IT landscape has affected their role and day-to-day responsibilities.
Report from Quest and Unisphere Research provides real insights from database administrators on their most important responsibilities. See how you compare. Download the study for free.
Here are some critical questions the study answered:
What tasks are most important to DBAs? Not surprisingly, DBAs see their top responsibilities as maintenance, performance and configuration. In other words, DBAs must make sure that the databases are up and running, performing well and configured to function appropriately. Beyond that, DBAs must be concerned with a wide range of tasks ranging from capacity planning to security.
How do DBAs spend their day? Here's where it gets interesting: DBAs may spend less time on security issues than they do on supporting development, even though security is generally a higher priority. In fact, when it comes to development tasks, over 73% of DBAs claim that tuning SQL occupies most of their time and most DBAs are still doing it manually.
How do DBAs measure their performance? For DBAs, a "job well done" is based on how they performed in the following areas (in order): system performance, system uptime, project delivery time, efficiency in resolving pre-production and issues such as identifying and fixing bugs.
How do DBAs believe their managers measure their performance? Although the way DBAs judge their performance is consistent with what they perceive as their top priorities, they believe that their managers evaluate them differently. Survey respondents felt that the speed of resolving problems was a more important issue for managers in evaluating DBA performance than system performance, and system performance was slightly more valued than system uptime. Can you relate?
What emerging tasks are taking more time? More than 60% of the respondents indicated that they are spending more time on performance tuning and more than 53% said cloning or provisioning databases for test and development required more attention.
How prevalent is automation? There are several different approaches to automating tasks, including using third-party tools or writing custom scripts. More than 80% of the respondents say that verifying that all the database instances are up has been automated. And more than 70% report that verifying all jobs have run, backups have been successful, and there is adequate disk space, is currently automated as well. But what was most surprising was that more than 78% of DBAs are still manually writing SQL statements and manually tuning database performance, much of which can be streamlined with leading database tools.
So what do you think—is this consistent with what you're experiencing? Let me know in the comments below. For the full scoop on the roles and responsibilities of today's DBA, download the complimentary study, "The Real World of the Database Administrator."
In my next post, I'll explore what DBAs like you view as the most significant challenges they will face over the next three years.