In case you missed last week's announcement, Quest Software has a new video series titled, "Top 5 Reasons to Migrate to the Cloud with Quest".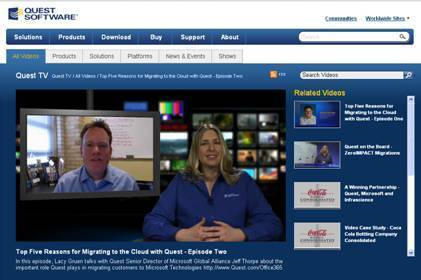 Today we released Episode 2 where the focus is our strong partnership with Microsoft. In the video I interview Jeff Thorpe, senior director of Microsoft Global Alliance at Quest Software, about the important role Quest plays in migrating customers to Microsoft technologies. Quest and Microsoft have been partners for over a decade and you'll hear how our strong partnership ensures that Quest products always support the newest Microsoft platforms.
I also invite you to take a few minutes to watch Episode 1 with our senior director of product management, Michael Tweddle, as he discusses the important role experience plays in planning and executing a successful migration to the cloud.