Pick your favorite D-Day movie, be it old school The Longest Day, or maybe the realism of Saving Private Ryan. All of these movies have one thing in common, it's easy to get on the beach, and it's hard to get off of it.
This week Microsoft introduced the New Office — Office 2016 Apps with Office 365.
Every new app is built around Office 365, and introduces strong integration points for Office 365 Groups, Office 365 Planner, Skype for Business, OneDrive for Business and other Office 365 focused apps and services. This adds a lot of complexity to your deployment and with updates coming almost weekly, the complexity isn't so much getting to Office 365, it's figuring out how to use it once you get there.
Whether you're transitioning from on-premise Active Directory, Exchange and SharePoint or from non-Microsoft platforms such as IBM Lotus Notes or Google Apps, Quest is making it easy to migrate directly to the cloud and get up to speed quickly with Office 365 to take advantage of these new capabilities. Pick the right tool for the job, plan ahead, execute on your plan and we'll get you there every time, quickly and with zero impact.
But once you are on Office 365, it can be a daunting challenge and after a few weeks you may feel stuck on the beach. All those shiny new apps and services are beckoning just over the dunes.
Breakthrough with Quest's Management Tools for Office 365
Any campaign needs good logistics support, so get insight on Exchange Online Office 365 with Unified Communications – Analytics. Go deep into analysis with Office 365 specific reports on Exchange traffic and messages and see what is slowing down adoption. A service nobody is using is of little use.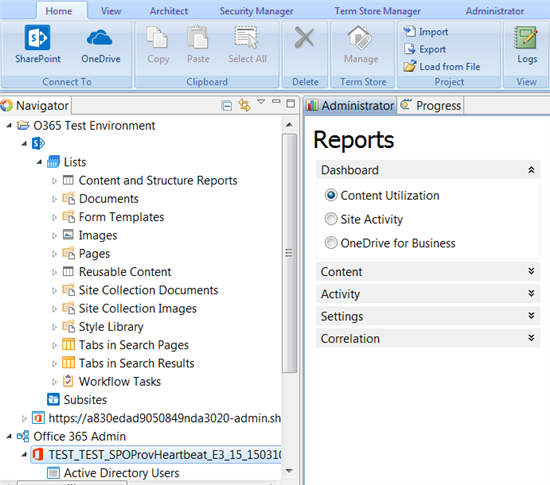 Now, as in 1945, you need good intelligence on what is happening within your organization and increasingly Change Auditor for Exchange is the tool to deploy here. Track and search through audit trails exposed within Office 365 and make your life easier knowing you can track and resolve unwanted changes within your Office 365 Exchange Online Environment.
These are just a few of the core solutions Quest has in its arsenal for Office 365. So get off the beach.
Deepen Your Intelligence