As the person responsible for database management across both the physical and virtual environment, you've certainly got your hands full. And now I'm telling you to predict the future on top of all that? Sounds overwhelming, right? Well, before I stress you out too much, let me explain how channeling your inner clairvoyant is not only possible, but also how it'll make your job easier ? and far less stressful ? than you can imagine.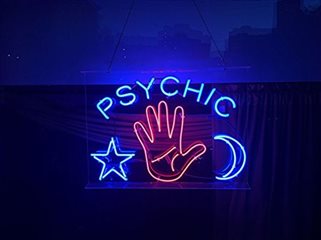 Let's take a look at some common situations faced by the database administrator and how increased vision can help.If in any given workweek you find yourself in reactive mode, battling SQL Server performance issues only after they've started creating issues for end users, you need the kind of vision normally reserved for late-night TV psychics. You need a way to see events on a larger scale, both before and as they're occurring. This increased insight will dramatically reduce mean time to repair (MTTR), improve virtualization management? from the VMware hypervisor to VMware memory reservation ? and it will even help you better collaborate with DevOps.
Past problem #1: You're trying to manage your heterogeneous database architecture with manual scripts and you can't get a clear visual of where the performance problems began.
Future-based solution: Shift from reliance on a library of manual scripts to using a standard set of metrics and dashboards that cover all the platforms with which you're working. This approach allows DBAs to quickly and easily see where performance is beginning to degrade ? before issues spiral out of control.
Past problem #2: Poorly written code has morphed into a resource hog, locking out other commands.
Future-based solution: Run reports to see if a particular developer is consistently releasing code of a lower quality than his peers. Not only will this give you foresight about where you can expect new issues to crop up, but it'll also enable you to prove the cause of service disruptions.
Past problem #3: Configuration drift with VM and index changes.
Future-based solution: Track and report on these patterns, so you can anticipate related issues. Taking this approach will empower you to proactively ensure quality service.
Past problem #4: Receiving an alert about issues with the tempdb system after customers are affected by the problem.
Future-based solution: Get notifications at a much earlier stage. Implement a way to receive event information, such as deadlock and blocks, as they're happening, so you can quickly investigate and resolve them. Monitoring tempdb in this manner will prevent problems like running out of space, which can have catastrophic consequences.
Whenever you're feeling stressed, it's important to recognize that most of your problems are probably coming from a lack of clarity and visibility. Finding ways to see what's going on across your entire environment makes it easy to enter a predictive mind space. And that's what will empower you to work proactively, preventing stressful situations for yourself and your end users.
To learn more about how you can build up your database management psychic abilities, check out this third-party report from Ovum today.