Intended Audience: Stat Administrators
Intended Subject: Stat Systems Maintenance Table – (Written against the movie "WarGames *1 ")
Intended Reaction: Happy and Surviving Stat Users
Keywords: Stat Maintenance, Performance, Configuration
Ten-Hut!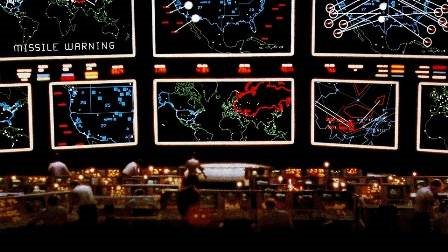 Fall In Soldier! Stand Straight! Eyes Forward! Why are you reading this!
Wouldn't you rather play a nice game of Chess? Me too.
In the meantime, this guide will look at the Systems Maintenance Table, along with Global Thermonuclear War, and discuss why you would want to know about either
one of them. And take my word for it –It's a WOPR *1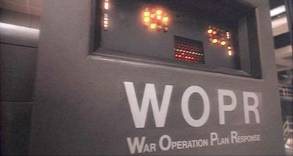 Your mission… should you choose to… Darn, wrong movie...
What is the System Maintenance Table? (And just who is Joshua ?)
The System Maintenance Table (SMT) holds multiple important pieces of the Stat system configuration.
Think of it as a place to play Tic-Tac-Toe as well as Global Thermonuclear War .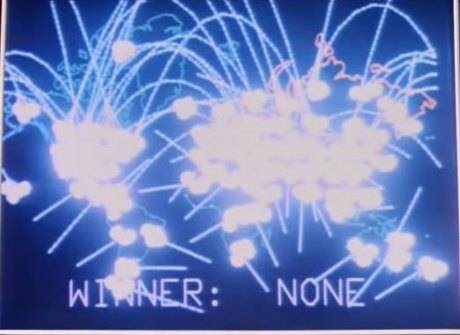 Mess with the wrong value and Winner: None.
So…
You get to the SMT through the Stat Windows Client main menu. From the main Stat toolbar, go to Maintenance > General > System Maintenance menu selection.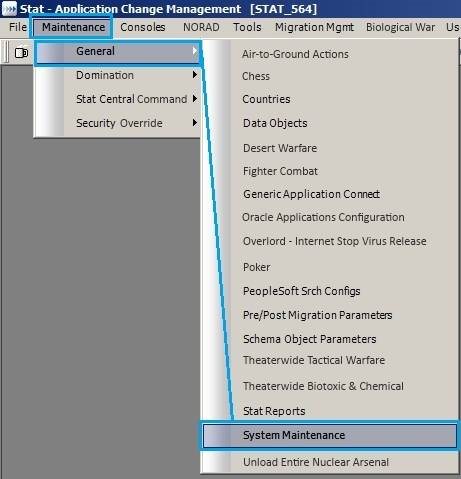 What Tabs Should I Be Concerned With?
There are the multiple tabs on the SMT window. We will not address all of them. See below for the specific tabs we'll cover as well as the impact these values have on the rest of your Stat system.
The User's Tab:
This tab shows you the Stat Users and whether they are active or not. If you find any Stat User's that are no longer needed, be sure to mark them as Inactive, or uncheck the 'Active' column checkbox.
Keeping inactive users activated reduces the number of available licenses, or users, which can be logged into Stat at any given time.
Notice below in Red that Inactive Users are never deleted as their data may be needed during an audit. So, you want to retain these users, you don't want to hold up a license that could be used by another.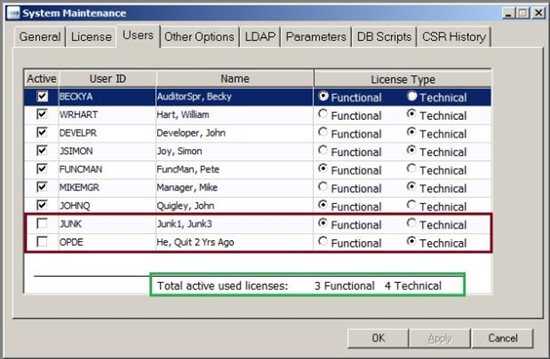 Notice above in Green that Stat gives you an accurate count for the number of Functional and Technical used licenses. This is a tab you want to stay on top of.
The Other Options Tab:
Do Not Change Any Values on the 'Others Options' Tab highlighted in Red below. (I won't discuss them because you don't want to, need to, care to know what they do.)
What I will tell you is that changing these values can adversely affect your Stat environment.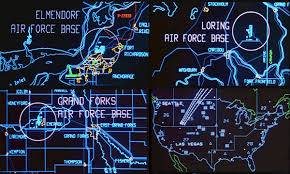 (Red square below is Full Tactical Launch Control No touch!)
You are concerned with the Green & Purple Areas highlighted above. In the Green Area: Look at the Password Options. Do they match your corporate standards?
In the Purple highlighted area is the "Workflow Options" Checkbox. This is a key value if you utilize Stat's Workflow processes in your CSR's.
When checked, what this value says is "Delay workflow approvals until all other rules are satisfied."
Please see the image below, in the Purple box are Tasks that we want users to complete. With the Delay Workflow checkbox selected this tells Stat:
"Do not send out the workflow approval emails until the tasks below are completed."
This way, when the approvers do receive the approval request, they knowall criteria to make an approval are complete and ready for your approval.
This is something to consider for your own environment.
The LDAP Tab:
If your company uses LDAP, here's another good consideration for you. Stat supports LDAP authentication instead of using Stat passwords
For customer sites that maintain LDAP user directories, Stat supports authenticating login credentials based on a user's LDAP password rather than the default password defined directly within Stat.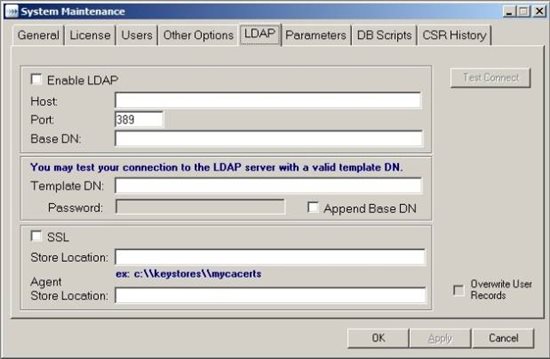 This way you can sustain a larger user base without having to manage multiple password accounts. The communication between the LDAP Servers and Stat can be encrypted using SSL.
See the Stat Administrator's Guide for additional details on the LDAP Tab.

And – It keeps the bad guys out!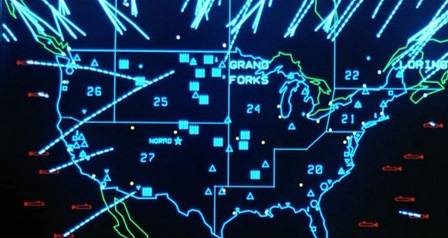 The Parameters Tab:
The Parameters Tab holds various configuration settings that are used throughout Stat. We won't cover all of them; we'll hit a few of the more important values:
| | | | |
| --- | --- | --- | --- |
| Parameter Description: | Default Value: | My Value: | My Reasoning: |
| Maximum file size for CSR attachment | 50 Megs | 10 Megs | There are very few exceptions where a file attachment would go over 10 megs. |
| Prompt to save Filter if it is changed: | No | Yes | This is good because it will save your Filters where you hide the inactive rows. |
| Prompt to save Sort Order if it is changed: | No | No | No – Leave it as default. Otherwise it will ask every time you change the default console layout. |
| Web client converted to https(Yes/No): | No | -- | Set to Yes if you want to use a secure connection (https). Discuss with your Web Security Team. |
| Timeout period for idle Web Service connections | 3000 | 30000 | 3000 = 3 Seconds, 30000 = 30 Seconds. Depending on the Web Service being called, some can take longer than 3 seconds especially during peak network times. |
| CSR date range Lower limit: | 01Jan1998 | 01Jan2013 | You'll want to adjust these settings as time goes by so that they are current with your own environment. |
| CSR date range Upper limit: | 01Jan2015 | 01Jan2016 | You'll want to adjust these settings as time goes by so that they are current with your own environment. |
Please be careful if selecting any of the following menu options: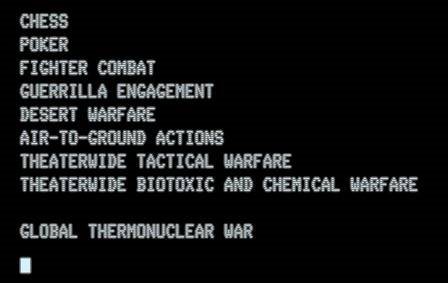 The DB Scripts Tab:
The DB Scripts Tab shows all of the previous install/upgrade scripts that have run against your Stat Repository. The history can be printed off in the event of a support issue.
The CSR History Tab:
The CSR History Tab is similar to the reversal of Row Level Auditing in PeopleSoft. In other words, if checked, any changes made to the value's field will be tracked.
For example: If CSR Activity: Alt # is checked, any changes made to the Alt # on a CSR will be tracked under the history tab of the CSR.
The default setting is the track all changes to any value on the CSR.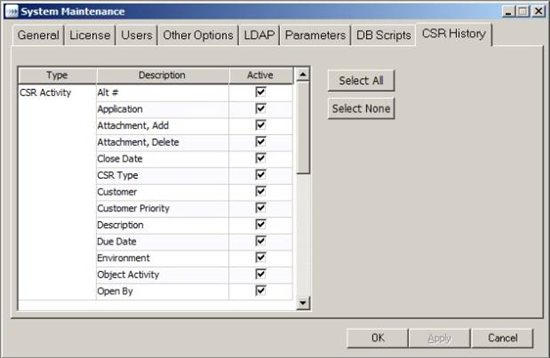 I would recommend not making any changes to the above settings. The impact of tracking these values is negligible and having this information during an audit is invaluable.
Where should I go for more information?
This covers the different tabs on the UI screen and what the impact of these values has on the rest of the Stat system.
For additional information Please see the Stat Administrator's Guide.
And please don't upset Joshua…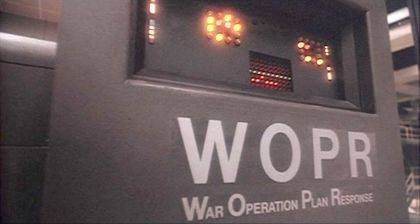 Thanks for taking the time to read this blog post. I hope you found it informative.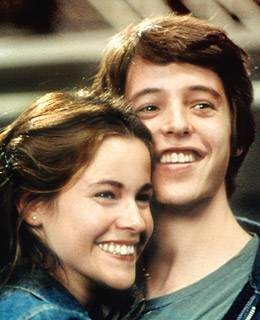 And thanks for not blowing up the planet into a billion little pieces.
At Ease Soldier! Dismissed
Respectfully,
William R. Hart
Solutions Architect
Dell | Quest Group, Pre-Sales
WARGAMES:
*1 Courtesy: WarGames, 1983, MGM/UA Entertainment Co.