Trusting Your Backup Through Simplification
Remember the days when you were a kid and your Saturdays were spent with your buddies just hanging out? One kid says, "Let's run over to Johnnie's house" to which everyone responds, "Let's go!". It's amazing how simplicity can fuel agility. When life is simple, we tend to act more quickly. That same principle applies to the IT world as well.
Data protection can benefit from tactics and technologies that inject simplicity back into the environment. Below are a few recommendations to help in this area. Also, learn more tips on how to get a full nights rest with tips from our white paper Holistic Data Protection: Establishing a Best Practice Framework.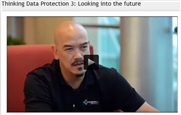 Recommendation: Backup everything
When disk storage was at a cost of over $5 per GB, we did not even think about using disk for data protection but, rather resorted to cheaper and slower media such as tapes and other near-line systems. When disk storage approached $2 per GB, backup-to-disk became a practical tactic but, IT organizations were selective about what to backup to limit the utilization. With disk storage costs of $0.50 per GB, it no longer makes sense to be selective. Backup everything to simplify your policies and system management.
Recommendation: Give app administrators access to your backup system
If your backup is reliable, then your app administrators will be more ready to act on changes. If you make it accessible to the app administrators, then they will make decisions quicker without burdening others. A common barrier to making changes is the concern that the data may not be protected. By giving your app administrators access to create backups, they can rely on the system allowing them to be more agile with their actions and quicker with their decisions.That update they have to perform every Tuesday evening no longer will require the involvement of the data protection system admin and won't need to trigger some request process.
Recommendation: Use less policies and jobs
Our data protection consultants often encounter environments that have unnecessarily complicated policies and numerous jobs and tasks. In one environment, there was a policy for each server and a resulting job. The complexity of the policies leads to inefficiency in the management, maintenance, and support of the data protection environment. If you can implement a "backup everything" practice, then your policies will be simpler. Additionally, we recommend simplifying the policies by mapping them directly to the organization's data retention policy. For example, if HR records must be maintained for 5 years, then create a policy accordingly and put entire HR systems (don't be selective, backup the entire system) in that policy. Data reduction technologies (compression, deduplication, etc.) are more advanced resulting in lower utilization of storage targets.
These are just a few recommendations that all fall under the same principle: Simplify your environment and you'll be more agile and efficient. Applying that principle would lead to other practical tactics more relevant to your environment.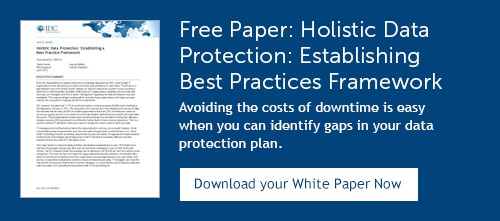 About our guest blogger: Eugene Alfaro leads IT engineering for Cornerstone Technologies, an IT engineering services firm in San Jose, Calif. He has also architected, managed and operated corporate IT environments for multinational companies. He has been a speaker on topics such as virtualization, private/public cloud services, WAN optimization, enterprise storage and VoIP, among others.