From ghoulies and ghosties
And long-leggedy beasties
And things that go bump in the night,
Good Lord, deliver us!
~Scottish Prayer~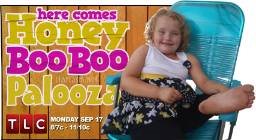 Things that go bump in the night is good for a cheap thrill in your favorite horror film; but things that go bump, boo, boogah boo, eeek or related to Honey Boo Boo in the night (or day for that matter) are not a good thing for SharePoint. So why are so many of us leaving our SharePoint permissions in the dark?
SharePoint platform is extremely flexible. Flexibility, by its very nature, is prone to human error. That's why there is so much talk about proper SharePoint governance. Well defined processes and roles can go a long way to ensure proper use of SharePoint, especially when accompanied by the right tools to facilitate and enforce them.
One of the examples of such flexibility and its downsides is the dark area of SharePoint permissions. Take a regular team site, grant access via a bunch of SharePoint and Active Directory groups with few levels of nesting, then let users break permission inheritance as much as they think they need…
In many organizations the content owners are also supposed to be responsible for proper content access rights. And it makes total sense from the governance and role separation perspectives. However, for site collection like in this example, there is very little chance a site owner can tell you who may have access to its contents – even guess how many users that might be. This would require IT to step in, collect the data from SharePoint and Active Directory, and spend some time to reconcile it into a single readable report.
Of course, organizations can publish policies and guidelines regarding SharePoint permissions inheritance use or granting access to groups such as Domain Users or Everyone. Some will go further and provide specific security training to the site owners and power SharePoint users. These are all good steps towards proper SharePoint security governance, but what's missing are the right tools. Well, no more: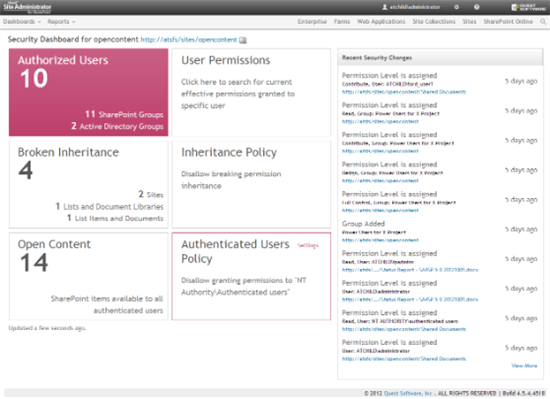 What you see is one of the screens of Site Administrator 5.0, coming out later this year. This dashboard is specifically focused on security and the same view is available to IT staff, site collection administrators, and site owners (sorry, Honey Boo Boo didn't make the cut). Here you can quickly see:
how many users may have access to site contents

whether permissions are inherited throughout a site or site collection

how any items are exposed to all users

what security changes happened recently

and more
From here you can drill down to more detailed reports, restore inheritance or enforce proper settings as an automated policy!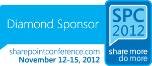 Security is only one of the governance areas where Site Administrator for SharePoint can help organizations, IT pros and information workers. Stay tuned to see more of Site Administrator 5.0 functions – and come see us at the Dell booth at SharePoint Conference (where we are the Diamond Sponsor) for the firsthand product experience.