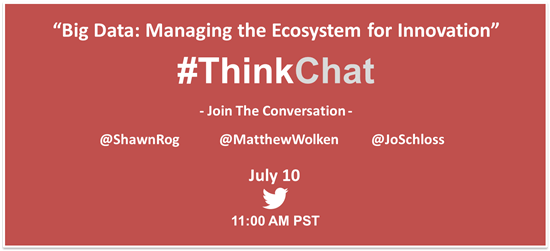 Follow #ThinkChat on Twitter Friday, July 10th, at 11:00 AM PST for a live conversation exploring big data and managing your ecosystem to deliver innovation.
Simply adopting big data technology isn't enough to guarantee success or deliver ROI. A sophisticated strategy for data management, orchestration, integration and analytics is required to avoid building isolated and weak links in the value chain of big data. While the creation of silos of data continues to proliferate in the traditional data management world, the new age may be faced with a similar challenge. Companies striving to achieve excellence with big data on the Cloud, IoT and analytics need to chart a course that enables success.
Join Shawn Rogers (@ShawnRog), Chief Research Officer for Dell IMG, and Joanna Schloss (@JoSchloss), Quest's Analytics Thought Leader, and special guest Matthew Wolken (@MatthewWolken), VP & General Manager of Dell's Software Information Management Group, for this month's ThinkChat as they discuss how to manage and mitigate the risks associated with new and innovative big data technologies.
Join the conversation!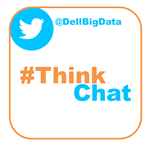 The #ThinkChat agenda includes:
How do companies add big data technology to their ecosystem without creating complexity?
Is big data innovation dependent on Hadoop?
It seems these new technologies create silo's - how do you avoid that?
Are there simple steps to take for better data management with big data?
Are real-time analytics supported by Hadoop and Big Data?
What about security and management of the environment, is it Enterprise level?
Can smaller companies afford to innovate with big data and analytics?
How do you manage regulatory and compliance in these complex environments?
Are there global data management concerns companies need to investigate?
Where: Live on Twitter – Follow Hashtag #ThinkChat to share your thoughts, get your questions answered, and participate in the conversation!
When: Friday, July 10 2015 at 11:00 AM PST