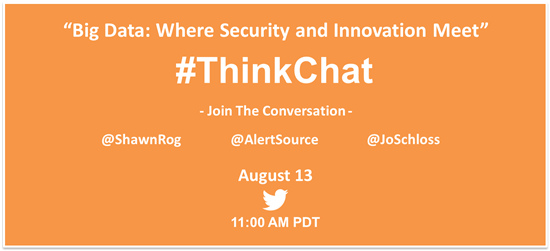 Follow #ThinkChat on Twitter August 13th at 11:00 am PDT for a live conversation about how big data innovation is reshaping enterprise security!
Join Shawn Rogers (@ShawnRog), Chief Research Officer for Dell IMG, Joanna Schloss (@JoSchloss) Quest's Analytics Thought Leader and John Whittaker (@Alertsource) Executive Director, Information Management Group at Dell for this month's #ThinkChat as they discuss how big data innovation and security are creating opportunities to excel and new challenges for the enterprise.
Tweet with us about how big data represents innovation and many companies are jumping on the band wagon to be first to gain competitive advantage using new data type, insightful applications and new data frameworks while trying to adapt to new security concerns, ricks and best practices.
Join the conversation!!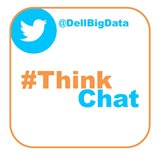 The #ThinkChat Agenda Includes:
1. Is big data a challenger or enabler to enterprise security? Do today's new solutions enable us to thrive?
2. Where do privacy and big data meet? Innovation can breed issues that go beyond security. What precautions are critical?
3. Are there best practices for non-relational data sources with regards to security?
4. Are big data solutions like Hadoop enterprise secure? Do they meet the needs of today's business?
5. Do new big data frameworks create opportunity for better security analytics or create complexity?
6. IoT is exciting but it opens the door for greater security challenges. What are the top best practices?
7. Speed is at the heart of many security analytic scenarios, how does big data create value when speed is critical?
8. What are some Big Data factors that change the way we approach data protection?
9. How have your data protection needs changed over the past 2-3 years?
10. Is there a difference between securing and governing big data versus traditional data?
Where: Live on Twitter – Follow Hashtag #ThinkChat to get your questions answered and participate in the conversation!
When: August 13th, at 11:00 am PDT