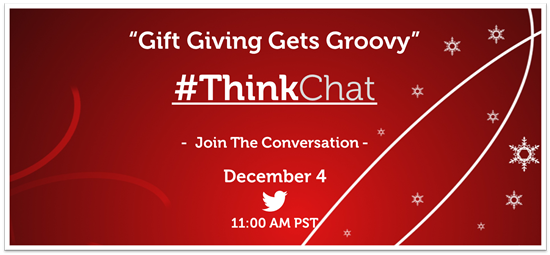 Follow #ThinkChat on Twitter this Friday, December 4, at 11:00 AM PST, for a live conversation exploring the impact of evolving technology on the retail experience!
Join us for this December/Holiday month tweet up and bring your retail experiences to share with all of us. In the last 10 years, people have had the unprecedented and historical retail, experience of evolving with the technology from google express or Amazon virtual pantry, allows shoppers to shop for groceries at home and have it delivered, to "Show-rooming", where customers go to brick and mortar stores to feel, experience, and demo products but do all the actual buying on line. How has the evolution of retailing affected your gift giving or buying behavior? Are you an on-line retail consumer? Or do you still prefer to go to your local Fry's electronics store to pick up a stocking stuffer or two? More interestingly, where do you see this market motion evolving? How can retailers ride these waves of change? Bring your ideas to the tweet up to share and discuss.
Join Shawn Rogers (@ShawnRog), marketing director for Dell Statistica, and Joanna Schloss (@JoSchloss), BI and analytics evangelist in the Dell Center of Excellence, for this month's #ThinkChat as we conduct a community conversation around your thoughts and real-life experiences!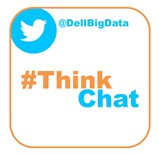 Questions discussed on this program will include:
Where do you shop first? Online or in a store?
Do you enjoy interacting with retailers who use recommendation engines and other analytic insights?
Do you find recommendation engines helpful or creepy?
What drives you to online shopping? Easy of use, free delivery, lower prices, wider selections?
Which retailers are leading the race with superior customer service and experiences? Who's your favorite?
Has online shopping created unique buying experiences?
Is data protection top of mind? How do you protect your personal data?
Does the size of the vendor affect your buying decision?
What are your favorite search engines for online buying?
Do you see a need for 30min drone delivery or Uber delivery? Is it a game changer?
Where: Live on Twitter – Follow Hashtag #ThinkChat to get your questions answered and participate in the conversation!
When: December 4, at 11:00 AM PST