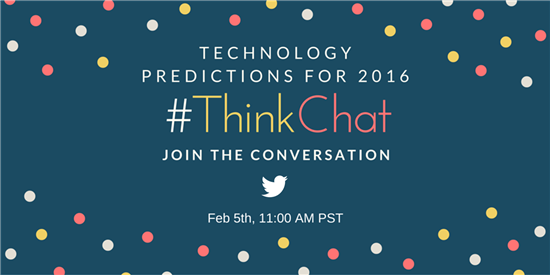 Special Guest, John Myers


Topic of the day –sharing views on what to expect and look forward to in the coming year, 2016. At this month's #ThinkChat, we will have a John Myers (@JohnLMyers44) from EMA guest tweet alongside our usual hosts, Shawn Rogers (@ShawnRog) and Joanna Schloss (@JoSchloss) from Dell.
In addition to our special guest, we will have other industry analysts, VPs of big data, and all knowledge works tweeting together as we discuss and deliberate the changing tides of the technology market place.
Follow #ThinkChat on Twitter and join the conversation!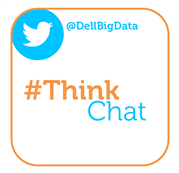 Questions discussed on this program will include:
What was your favorite trend from year 2015 – sad to see it go?
Where do you go to learn about data and analytics market trends? Share a few links and places with us and hopefully we all broaden our resource list.
Predict a data or data management trend you see emerging in 2016.
Why do you think this particular data/data management trend will emerge and start trending?
Analytics, analytics, analytics – we talk about it all the time, but will this year be the year it comes to fruition? Share your thoughts for yea or nae.
Cell phones are the norm – see any phone applications that will start trending this year?
What about IoT? Do you see this market getting hotter? Colder? What are your thoughts on this trend?
The connected user – can we be more connected? Trends on personal connectedness? Any predictions here?
Trending now – what is trending now in your world. We would love to hear about it!
Where: Live on Twitter – Follow Hashtag #ThinkChat to get your questions answered and participate in the conversation!
When: February 5, at 11:00 AM PST