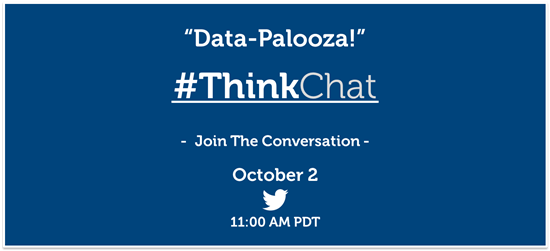 Data-Palooza!
Follow #ThinkChat on Twitter Friday, October 2nd at 11:00 AM PDT, for a live conversation that talks with and to the data industry experts from Oracle to SQLServer and from Cassandra to Cloudera.
Join the Guest-Palooza – to name a few: Shawn Rogers (@ShawnRog), Chief Research Officer for Dell IMG, John Whittaker (@alertsource), Guy Harrison (@guyharrison), and Joanna Schloss (@JoSchloss), Quest's Analytics Thought Leader, for this month's ThinkChat as they discuss the challenges and opportunities central to managing, handling, and supporting the complex data ecosystem emerging today.
Tweet with us about how to support a myriad of data sources, to access the complex data ecosystems, and leverage the many data sources needed to drive the analytics in this fast past global economy. We'll chat about new data sources, real-time streams, mobile platforms and how data ecosystems are being reshaped by the emergence of new technologies every year.
Join the conversation!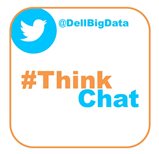 Questions discussed on this program will include:
· What does Hadoop mean to you and your organization?
· How many data platforms do you support in your company?
· Which data platform is your favorite and why?
· How do you measure ROI from your data ecosystem?
· What tools do you use to support your data platform?
· What books and blogs help with data management?
· Day to day, how does data support your business's analytics requirements?
· What are the barriers that hinder adoption of analytics?
· Where do you go to meet other professionals or experts in your field?
· How does governance, compliance, and security affect your data and analytic systems?
Where: Live on Twitter – Follow Hashtag #ThinkChat to get your questions answered and participate in the conversation!
When: October 2nd, at 11:00 am PDT