Why does a CIO – your CIO - purchase any business technology? He or she does it to solve business problems or open up new opportunities.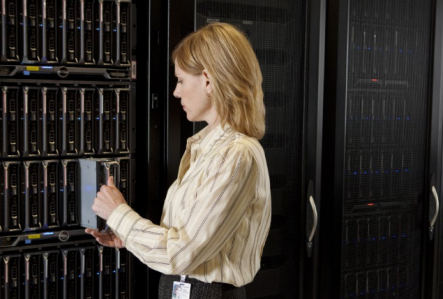 So before you purchase any business technology, you're identifying your objectives, setting priorities, and researching solutions that offer the best fit for your company, and you're doing this through the lens of business needs.
Nowhere is this truer than with your backup and data protection infrastructure. Your backup approach needs to meet specific business goals.
Of course there are fundamental goals with any data protection technology, including:
Recovery Time Objective
Recovery Point Objective
Day-To-Day Restoration
Disaster Recovery
But there's a problem here. The odds are good that you're far from happy with your current backup and disaster recovery systems. Traditional methods, especially tape-based backup, are notoriously unreliable and cumbersome, getting in the way of your goals. Block-based backup is the latest evolution in backup and recovery and is aiming to unseat those traditional methods. But does it impact the business goals?
Let's take a look at block-based data protection in the context of these four fundamental goals. Block-based data protection offers the chance to reinvent the way you understand and implement data protection.
Exploring Your Goals
Objective 1: Recovery Time Objective – The block-based approach to data backups offers you a rapid RTO for single-file restorations. It requires far less time than the unreliable, antiquated tape-based backup method or traditional point-in-time disk-based backups that still require a lengthy restoration process.
This approach meets the business goal of "shortest possible RTO".
Objective 2: Recovery Point Objective – Old-style tape backups have caused a lot of lost productivity and frustration over the years. They leave a lot of data at risk on a daily basis. The new block-based backup approach solves this problem for you. It greatly reduces the amount of at-risk data by continuously backing up individual disk blocks as they change. Essentially, this leaves no data at risk.
The continuous backup capability this new technology gives you is what truly sets it apart. The frustrating hassles of full, incremental and differential backups become a thing of the past for you.
The data backup, which you once thought of as a "dreaded daily chore" become something that happens automatically, like breathing! Not only is your mission critical data safer, life is much easier for your IT staff, and they can become much more productive!
Objective 3: Day-To-Day Restoration – Old-school tape-based backups are notoriously unreliable. Even when they deliver as promised, restoring a lost file for an end user can be a very tedious and time-consuming task. Tape-based backup and restore can hammer your IT team's and end users' productivity while causing a considerable strain on overhead expenses.
This is another area where block-based backups are a game changer. In addition to being much more reliable than tape backup, they make day-to-day single-item restoration far easier and less time consuming.
Objective 4: Disaster Recovery – This is the main reason most companies put so much time, effort and money into backup solutions. In addition to all the other ways block-based backup technology is superior to older backup methods, it's better for disaster recovery as well.
If you've ever had to suffer through the disaster recovery process using traditional technology, you understand how frustrating and nerve wracking the experience can be.
Things are much different with the new block-based approach. Not only is the disaster recovery process more reliable, it's much easier and quicker than before.
Exploring the Future
Many business and technology professionals like you are sick and tired of the hassles caused by outdated backup technology and want a new way forward. Maybe you want a new approach, but you don't know where to start. We can help you.
We've published an eBook called The CIO's guide to data protection in the virtual + physical data center. It examines the business risks and shortcomings of traditional data protection approaches and offers you new, innovative solutions to this long-standing problem. Download your free copy today!