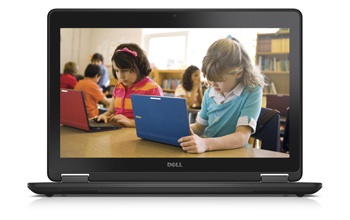 In my previous blog entry, I explained three ways that Quest KACE solutions are supporting digital learning at schools and colleges by increasing efficiencies, reducing costs and improving security. Now let's look at three more.
1. Protect school computers, networks and data
While access to the internet helps students study, it also introduces security risks. The Quest KACE portfolio helps keep your systems secure and available by automatically patching operating systems and major applications with the latest security updates, Quest KACE enables you to prevent data leaks by providing policy-based lockdown of USB, storage and communication devices with multiple levels of security. You can also establish a least-privileged user environment, enabling students and teachers to install software, make desktop changes and deploy ActiveX controls that IT has deemed secure without giving them risky local admin rights that would allow them to install unapproved software, copy data to flash drives or incur other risks.
2. Broaden student horizons safely
Smartphones and tablets enable "anywhere, anytime learning," and the Quest EMS portfolio enables you to efficiently manage and secure these devices the same way you manage laptops, desktops, servers and virtual machines. This consistent yet flexible approach greatly simplifies solution deployment, device provisioning and security policy enforcement across all device types.
3. Go green and reap energy savings
Many schools and colleges leaves machines running overnight, over weekends and even over breaks because they have no easy way to shut them down. This results in high energy bills and shortened computer life.
But educational institutions that have adopted Quest KACE are saving tens of thousands of dollars a year by automatically powering down Windows and Mac machines either on a schedule or based on system inactivity. Systems can be put in any of a number of power-saving states — for example, you can choose to power down only individual components (such as the hard drive or monitor) or to achieve maximum power savings by powering down the entire system. Pre-configured and ad hoc reporting makes it easy to demonstrate the resulting savings.
For more information about how Quest KACE can help support digital learning at your school or college, be sure to read our whitepaper, "Solving Systems Management Challenges for Education."